All our car parks have anti-covid measures
About Kaunas airport parking
If you are planning a business trip or a family holiday, feel free to use services provided by ParkVia where you can book your parking space for Kaunas airport parking in advance to avoid stress on your departure day. By choosing our services you will always be sure that you are getting the best value for the cheapest price. The easiest way to book a parking space at Kaunas international airport is to book online on our website.
How to book Kaunas airport parking:
The whole booking process will take you only a few minutes: simply fill in the booking form and complete your booking for Kaunas airport parking. Once the booking is completed, you can be sure that your car will be safely parked for all period of your trip.
What our customers say about parking at Kaunas.
Rated 4.79 out of 5 based on 167 reviews from customers that booked at Kaunas Airport with us.
Pavežėjimu į arouostą ir atgal nesinaudojau ,paslaugomis,patenkinta kitą kartą vėl naudosiuos jūsų paslaugomis. Ačiū.
EUGENIJUS
03 January 2022
При выезде с парковки,написали что надо оплатить её.Из персонала был только водитель автобуса,каторый мне помог,позвонив в кантору Трансвером не пользовался,прогулялся пешком.
There was no shuttle either way but the parking at Kaunas is in walking distance of the terminal - the walk between terminals at Frankfurt or London is much further. I 100 percent recommend this parking.
Negalėjau išvažiuoti,teko skambinti.
Naudojuosi ne pirmą kartą. Likau patenkinta suteiktomis paslaugomis būtinai naudosiuosi vėl.
Compare Parking at Kaunas.
View and compare approved car park operators at this location
Car park map.
Find the most conveniently located Kaunas car parks.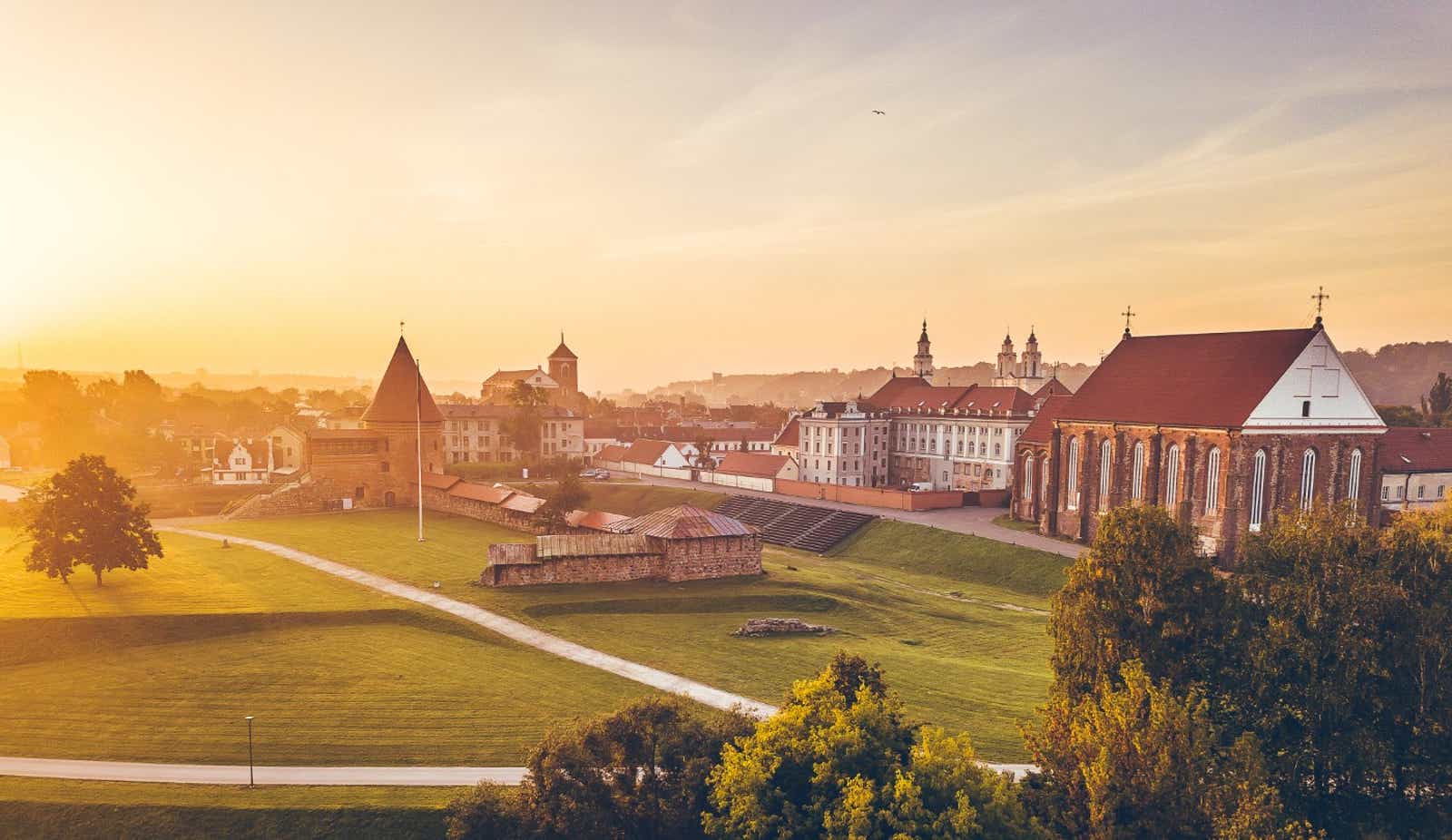 Kaunas airport information
International Kaunas airport was established and opened for customers in 1988. Thanks to ideal geographical location, it is easily reachable from any Lithuanian city. After a reconstruction in 2008, the airport got a newly built passenger terminal which offers modern and high quality customer services. In 2013, the passenger traffic of the airport reached more than 695,000 people.
Kaunas international airport collaborates with airlines such as Ryanair and AirBaltic. The airport offers its customers flights to popular summer destinations; Mallorca and Alicante in Spain, resorts in Italy, Malta, Greece and Cyprus. In addition, there are regular flights to Dublin, Riga, London, Bristol, Birmingham, Stockholm and other European cities.
Stay connected to receive exclusive deals & offers