Landvetter Parking Service Gothenburg Airport
Due to the global pandemic (COVID-19), we are receiving an extremely high amount of contacts from customers. Please bear with us.
If you would like to manage your booking please click here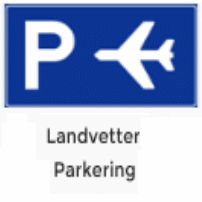 Park your car at this safe and convenient car park and save time and money! Landvetter Parking Service is open 24/7 and operates three shuttle buses which will be ready to take you to and from the airport as soon as you arrive.
The car park premises are well lit and manned around the clock by experienced staff. HOW IT WORKS: On the day of your outbound flight please make your way to the car park. You will then be taken to the airport straight away. The car park staff will park your car for you, so you will need to leave your keys at the car park. On the day of your return the shuttle bus will be waiting for you outside the terminal to take you back to your car.
Directions
You will receive a booking voucher containing the car park's address and telephone number, along with any relevant instructions and directions, upon confirming your reservation.
To view the location of the car park, please see the map on the website.
Features
24 Hour

Concreted

Free Transfers

Open Air

Secure

Well Lit

Shuttle bus

Secure

Night Patrol
Customer Reviews
Saad
Sunday, March 8, 2020

Bojan
Sunday, February 23, 2020

Mariusz
Tuesday, January 28, 2020

Eugenijus
Saturday, January 18, 2020

James
Wednesday, January 15, 2020

I got lost as according to Google maps your address is the OK fuel station. Might want to look into this.
Dmitrijs
Wednesday, January 8, 2020

Marjan
Thursday, December 12, 2019

Boban
Thursday, October 17, 2019

Hugh
Monday, October 7, 2019

Aleksandar
Saturday, October 5, 2019

LARS
Wednesday, October 2, 2019

Patricia
Friday, September 20, 2019

A very easy and stressless experience in a new country. The only thing I would mention is that my gps couldn't find the right location - so maybe a overview drawing or map would help in that situation? The staff were brilliant. And I appreciated them speaking English.
Isuf
Friday, September 13, 2019

Det Vær dårlig dem i parkeringen stjålet mobil tlf inn i bilen veldig dårlig gjørt aldri skal ikke parkere der om dem Gjør gratis og vente med kakke ikke fornøyd på dem parkeringen og skal si til alle som reiser pass på at dem stjeler allt i bilen
Marjan
Saturday, August 31, 2019

Niklas
Saturday, August 10, 2019

Det är dumt att man behöver flightnummer till hemresan. Det fick jag inte i tid så jag skrev samma nummer på både ut och hemresa
Zdenka
Sunday, August 4, 2019

Marcus
Saturday, July 27, 2019

Min bil hade en skada i lacken när jag hämtade den som inte fanns där när jag lämnade bilen. Med tanke på hur bilarna stod i en enda röra på platsen är jag tyvärr inte förvånad att det hände. Har mejlat till dom men ännu inte fått svar snart två dagar senare.
Ljubomir
Sunday, May 5, 2019

Piotr
Saturday, March 23, 2019

Lidija
Wednesday, March 6, 2019