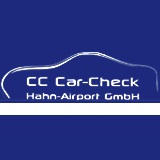 Cheap and secure Frankfurt Hahn airport parking with Parken Airport Hahn. Only 700 m from the terminal. No transfer necessary.
No Shuttle Service necessary as the car park is located only 700 metres from the terminal building and can be reached comfortably on foot within 10 minutes. Please note the following, should you wish to park your vehicle outside our opening hours: On the day of your departure, please drive directly to the car park in Lautzenhausen and park your car in front or behind buildings 51 or 53. Please place the booking confirmation clearly visible behind the wind shield. Please bring an envelope and write your name, number plate and a four-digit pincode of your choosing onto the envelope and place your car key inside. Please put the envelope into the safe, which is located on the right hand side of the entrance to building 51. On the day of your arrival you will find a number, between 1 and 30, behind the Wind shield of your car. Behind Building 53 you will also find 30 Mini-Safes on the wall. Please go to the safe which corresponds with the number that you have found behind your wind shield. Enter your four-digit pin code and retrieve your car key. You can now leave the car park and start your journey home. Whilst you are away your car will be parked securely on the Parken Airport Hahn car park which is regularly patrolled by the staff. The car park has liability insurance in line with the legal requirements. Please note: Customers are required to leave their car keys, as it might be necessary to move the vehicle to another site, which is located approx 1,3 km from the original car park.
Directions
You will receive a booking voucher containing the car park's address and telephone number, along with any relevant instructions and directions, upon confirming your reservation.
To view the location of the car park, please see the map on the website.
Important
No transfer necessary, the terminal is just 700 meters away!
If you arrive before 8:30am or after 6:00pm please call the car park on the day prior to your departure on the telephone number given in the booking voucher and a member of staff will advise you of the arrival procedure.
Please note the following vehicle size restrictions: maximum height 2m; maximum width 2.3m; maximum length 6m. Larger vehicles may be accommodated on request. Please contact our customer service team.
Please note that your vehicle might be transferred to the car park's open air space or covered spaces (depending on what you have booked) 1,6km away if the primary location is full. On the day of your return, the car will be taken back to the car park where you left it. The car park requires that you leave your car keys in the safe.
Disabled parking spaces are available.
Features
Secure

Disabled Parking

Insured Car Park

Open Air

Well Lit
Customer Reviews
FERNANDO
Tuesday, March 17, 2020

Hi all, Because of all the flight to and from Italy were canceled I was expected the reimbursement of the parking. This would have been the best solution.
Damien
Tuesday, March 10, 2020

Amela
Sunday, March 8, 2020

Constantin
Tuesday, March 3, 2020

Julien
Friday, February 28, 2020

Super, I'll reserve again
Sylvie
Wednesday, February 19, 2020

Parking super pratique et non loin de l'aérogare Seul bémol, au retour à 23h30, le parking n'est pas suffisamment éclairé. Heureusement nous avions notre téléphone avec lampe pour voir le numéro laissé derrière le pare-brise pour prendre connaissance du numéro de coffre-fort. Sinon tout était ok, à recommander sans hésiter ! Questions 1 et 3 non testées.
Brigitte
Tuesday, February 18, 2020

A little confusing at first, but just followed the directions on the email and the car was ready for us upon return. THANK YOU! I look forward to using you again.
Cadeja
Sunday, February 9, 2020

Antonio
Thursday, February 6, 2020

Törteli
Wednesday, January 22, 2020

Salvatore
Monday, January 20, 2020

Roger
Thursday, January 16, 2020

Mauro
Thursday, January 16, 2020

Everething was ok, I have to write just about a think, the extra fee when i picked up my car, they ask me 9 euro for 3 days of parking. The rest it was a great service in the last minut booking.
Pelnars
Monday, January 6, 2020

Fabrice
Monday, January 6, 2020

Giovanni
Friday, December 27, 2019

Andreas
Sunday, December 15, 2019

Ivica
Sunday, December 15, 2019

angelo
Wednesday, November 20, 2019

Bin sehr zufrieden kann ich nur weiter empfehlen
Mentor
Wednesday, November 13, 2019

In Ordnung Ich habe keine Mitarbeitern getroffen Aber es lief alles so wie auf Zettel geschrieben worde ich kann weiter empfehlen.