ParkFlyWash - Silver - Parking
All our car parks have anti-covid measures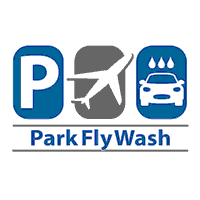 Secured and paved parking lot within 10 minutes from Eindhoven Airport. Open 24/7, with free shuttle service.
From the SchippersStop site you can see the Eindhoven Airport runway and thus get the holiday feeling right away. SchippersStop ensures that your car is parked safely. SchippersStop has several facilities that you can use, such as a lunchroom, gas station and of course the car wash.
SchippersStop has a filling station where you can refuel cheaply and a 50 meter long car wash. In addition to the waiting room, SchippersStop has a nice lunchroom where you can eat and use all facilities.The Bronze package includes a tyre check including balancing your tires and a visual inspection.
If you opt for the Silver package, the safety check will be replaced by a wash in the 50-meter long car wash of SchippersStop.
Upon Arrival: Please report to the Service Stalling with your booking voucher. After a quick conversation with our staff delivery of your keys, the shuttle bus will take you to the Eindhoven airport which is 10 minutes away. Shuttle buses run constantly between the parking lot and the airport and the inbound and outbound flights are taken into account. The shuttle bus will take you as close as possible to the entrance at about 350 meters walking distance.
Upon Return: Please call SchippersStop as soon as you have landed and you are waiting for your luggage. You will then be met by the shuttle bus at the same place where you are dropped off. You will receive instructions from the shuttle bus driver about how to get your keys back.
Directions
You will receive a booking voucher containing the car park's address and telephone number, along with any relevant instructions and directions, upon confirming your reservation.
To view the location of the car park, please see the map on the website.
Features
CCTV

Barrier Entry

Night Patrol

Wifi

Shuttle bus

Toilet

Waiting Room

Alarm System

Guard Dogs

Perimeter Fence

Insured Drivers

Car Servicing

Flat Battery Jump Start

Tyre Checking Service

Vehicle Condition Photography

Uniformed Drivers

Vehicle Condition Check

Heated Vehicle

Anti-Covid Measures
Customer Reviews
Inesa
Wednesday, March 18, 2020

Beata
Friday, March 13, 2020

HENDRICUS
Sunday, March 1, 2020

MARIUS MARIAN
Wednesday, February 26, 2020

Lukasz
Monday, January 27, 2020

Peter
Monday, January 20, 2020

Erik-John
Saturday, January 4, 2020

Geen adres op Wizzairformulier alleen coordinaten vermeld. Adres wel gevonden d.m.v. Google.
Karolina
Monday, December 9, 2019

Damian
Monday, November 25, 2019

Monika
Monday, November 11, 2019

Ze hebben onze auto gewassen, hij stond klaar toen we zijn aangekomen. Super service
Ismeta
Sunday, November 3, 2019

Karolina
Wednesday, October 30, 2019

Nie jestem zadowolona i proszę o kontakt ze mną! Bo opinie to wy oczekujecie A ja oczekuje kontaktu z wami! Bo zapłaciłam dwa razy za parking
Adrian
Wednesday, October 30, 2019

Slawomi
Monday, October 28, 2019

Valentin
Monday, October 21, 2019

Barna
Wednesday, October 16, 2019

Aleksandar
Friday, October 11, 2019

Roman
Friday, October 11, 2019

Suzana
Monday, October 7, 2019

Marcin
Sunday, October 6, 2019