ParkFlyWash - Bronze - Parking
All our car parks have anti-covid measures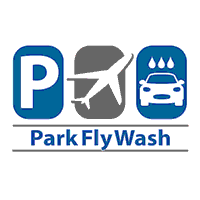 Secured and paved parking lot within 10 minutes from Eindhoven Airport. Open 24/7, with free shuttle service.
From the SchippersStop site you can see the Eindhoven Airport runway and thus get the holiday feeling right away.
SchippersStop ensures that your car is parked safely. SchippersStop has several facilities that you can use, such as a lunchroom, gas station and of course the car wash.
Schippersstop has a filling station where you can refuel cheaply and a 50 meter long car wash. In addition to the waiting room, SchippersStop has a nice lunchroom where you can eat and use all facilities.The Bronze package includes a tyre check including balancing your tires and a visual inspection.
If you opt for the Silver package, the safety check will be replaced by a wash in the 50-meter long car wash of SchippersStop.
Upon Arrival: Please report to the Service Stalling with your booking voucher. After a quick conversation with our staff delivery of your keys, the shuttle bus will take you to the Eindhoven airport which is 10 minutes away. Shuttle buses run constantly between the parking lot and the airport and the inbound and outbound flights are taken into account. The shuttle bus will take you as close as possible to the entrance at about 350 meters walking distance.
Upon Return: Please call SchippersStop as soon as you have landed and you are waiting for your luggage. You will then be met by the shuttle bus at the same place where you are dropped off. You will receive instructions from the shuttle bus driver about how to get your keys back.
Directions
You will receive a booking voucher containing the car park's address and telephone number, along with any relevant instructions and directions, upon confirming your reservation.
To view the location of the car park, please see the map on the website.
Features
CCTV

Barrier Entry

Night Patrol

Wifi

Shuttle bus

Toilet

Perimeter Fence

Vehicle Condition Check

Waiting Room

Car Servicing

Tyre Checking Service

Alarm System

Guard Dogs

Insured Drivers

Flat Battery Jump Start

Heated Vehicle

Anti-Covid Measures
Customer Reviews
Fred
Sunday, January 10, 2021

Ben
Sunday, January 3, 2021

Izabela
Sunday, December 6, 2020

hillebrand
Saturday, October 3, 2020

de service van het meisje een 10+
Joanna
Tuesday, September 29, 2020

Super obsługa. Transfer z i na lotnisko na czas. Polecam!
Krzysztof
Monday, September 28, 2020

Artur
Thursday, September 24, 2020

Dawid
Thursday, September 17, 2020

Karol
Tuesday, September 15, 2020

Piotr
Saturday, September 12, 2020

Grzegorz
Thursday, August 20, 2020

igor
Sunday, August 16, 2020

nour-eddine
Saturday, August 15, 2020

Bettina
Monday, August 10, 2020

nadine
Sunday, March 15, 2020

Jammer dat we steeds met computers zijn Verbonden aan d2 telefoon .
Adrian
Friday, March 13, 2020

bernard
Thursday, March 12, 2020

Karol
Thursday, March 12, 2020

I was customer of ParkVia before, but after recent experience I will never use your services again and always use directly. Incompetence of your support agent Anne-Cécile, that is trying to look for excuses not to provide refund is disgrace. No customer should be treated like that. I will make sure that all my friends and coworkers are informed not to use your services.
Cornelis
Thursday, March 12, 2020

Geweldig en auto heel zuinig in verbruik.
Bart
Saturday, February 29, 2020

was in eerste instantie niet makkelijk te vinden omdat ik op eindhoven aan het zoeken was, terwijl ik op de TomTom Veldhoven moest invoegen om het te vinden. dus als het duidelijker kan dat het in Veldhoven ligt en niet in Eindhoven is het verder helemaal prima.