East Midlands Airport Parking
Best Price (7 Days)
£49.99
Features
Book online today
Choose parking to suit you
Safe and secure spaces
Minutes from the terminal doors
About East Midlands Airport Parking
With ParkVia, East Midlands airport parking becomes simple and stress-free. It doesn't have to cost more that your holiday and it doesn't have to take hours of searching for a space once you're at the airport! Choose parking in advance with ParkVia and get a guaranteed parking space for a great price!
Our booking process is easy, and only takes a few minutes: get a quote for East Midlands airport parking by entering the dates and times between which you need parking above. We've got a great range of options to help you find an East Midlands airport parking space that suits you and your needs, whether you're looking for the most convenience, the best price, the closest car park or the most comfortable start to your journey.
So don't delay, and secure your parking space with us now!
East Midlands Airport information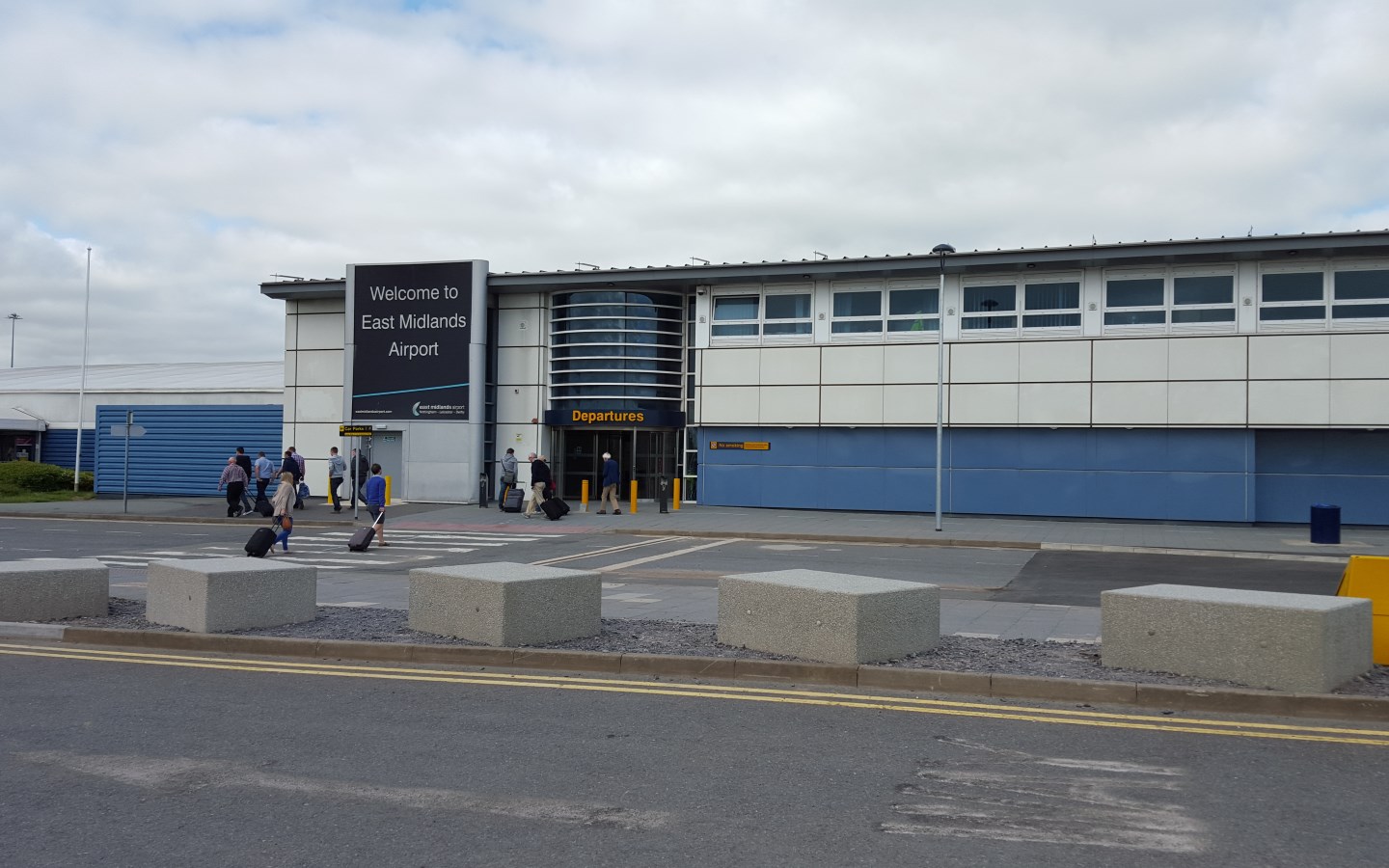 East Midlands is located near the cities of Derby, Leicester and Nottingham and services the surrounding areas of South Yorkshire, Staffordshire, Derbyshire and Nottinghamshire. It has established itself as a hub for low cost carriers and value travel options. Airlines servicing the airport include Jet2.com, Ryanair, BMI, Thomson Airways and Monarch.
A variety of international destinations can be reached from East Midlands, mainly made up of locations in Spain, Turkey, Greece and the Canary Islands. Cities in France, Italy and Germany can also be reached.