Parkkonig Dusseldorf Shuttle open-air
All our car parks have anti-covid measures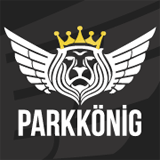 Park your car, keep your car keys and start your holiday relaxed!
HOW IT WORKS:
Shuttle Transfer::
On the day of your departure please make your way to the car park. Park your car and the shuttle bus will take you to the airport straight away. The journey takes 4 minutes.
On your return please call the car park when you have collected your luggage. The shuttle bus will then pick you up from the airport and take you back to your car.
The car park doesn't charge for child seats, luggage or late departures/arrivals!
Directions
You will receive a booking voucher containing the car park's address and telephone number, along with any relevant instructions and directions, upon confirming your reservation.
To view the location of the car park, please see the map on the website.
Features
Free Transfers

Child Seats

Insured Car Park

No Pre-Payment

Vehicle Condition Check

24 Hour

Keep your Car Keys

Child Seats

Well Lit

Secure

Open Air

Shuttle bus

Anti-Covid Measures
Customer Reviews
Bianca
Sunday, February 23, 2020

Organisation sehr schlecht, niemand war morgens als wir ankamen am genannten Parkplatz. Als wir zurück kamen vom Flug haben wir angerufen warteten schon 30 min dann war der Bus von anderen Personen voll gewesen mussten dann wieder 30 min. warten, der Bus war auch voll aber der freundliche Fahrer nahm uns dann doch mit, da wir vorher schon gesagt hatten das wir schon länger warten. Also ich finde ihr solltet eine Liste führen wie viele Personen zum Zeitpunkt des Anrufes mitgenommen werden sollten und nach der Reihenfolge des Anrufes abgeholt werden, Nicht wer schneller am Auto ist darf mit, es gibt Menschen die haben eine Behinderung oder klein Kinder usw. können nicht so schnell dahin rennen. Dementsprechend auf Fahrzeuge/Fahrer einsetzen und nicht nur 1 Fahrzeug.
Ton
Friday, January 4, 2019

Parkeer plek te ver verwijderd van vertrek- en aankomsthal. Bij aankomst 45 minuten moetn wachten op vervoer naar onze parkeer plek.
Christoph
Monday, December 31, 2018

Die Przessbeschreibung - insbesondere mit den 4/5 Minuten Transferzeit und sofortiger Abfahrt - stimmen nur eingeschränkt: bei der Abgabe haben wir rund 30 Minuten am Treffpunkt gewartet ehe es losging. Die Rückkehr hat deutlich schneller funktioniert.
Peter
Thursday, November 15, 2018

Ich war sehr zufrieden, gerne immer wieder.
Heinrich-josef
Wednesday, January 17, 2018

Tanja
Sunday, December 31, 2017

Herbert
Saturday, November 18, 2017

Heide
Monday, November 13, 2017

Johann
Sunday, November 12, 2017

Wir haben den Parkplatz wegen eines frühen Fluges ab 2.30 Uhr gebucht und bei der Buchung keinen Hinweis erhalten, dass ein solch frühes Abstellen des PKW nicht möglich ist. Als wir am Parkplatz ankamen und die dort genannte Tel-Nr, um 2.30 Uhr angerufen haben, erhielten wir die Mitteilung, dass eine Abgabe erst ab 3.00 Uhr möglich sei. Auch ein anderes Ehepaar wartete bereits vor uns. Der Transfer zum Flughafen fand dann auch erst ab 3.00 Uhr statt. Die Abholung vom Flughafen nach der Rückkehr aus dem Urlaub hat dann aber bestens funktioniert. Die Busfahrer sprachen kein gutes Deutsch (insbesondere der Mitarbeiter bei der Ankunft sprach sehr schlecht deutsch).
Rolf
Tuesday, August 8, 2017

Von der Danziger Str. aus (rechtzeitig) die Ausfahrt zum Parkhaus zu erwischen, ist so gut wie unmöglich, weil kein Hinweis vorhanden ist. Und das Navi führt einen geradeaus weiter.
Helene
Saturday, July 29, 2017

super pünklich auch nachts um 03:00 reibungslose PKW Übergabe und Shuttle transfer
Hans-Ulrich
Tuesday, July 25, 2017

Natalia
Wednesday, July 19, 2017

Es hat alles schnell und reibungslos funktioniert. Gerne wieder!
Josef
Monday, July 3, 2017

Alles Super geklappt. Danke 
Regina
Monday, June 19, 2017

Jürgen
Tuesday, June 6, 2017


Sunday, May 21, 2017

Ich habe 1 Std. gewartet bis jemand kommt mich ab zu holen von Flighafen.. ich sollte 5 mal anrufen .. damit ich jemanden ereichen konnte.. Das war unglaublich
Klaus
Sunday, May 21, 2017