Platan Hotel Parking Debrecen Airport
All our car parks have anti-covid measures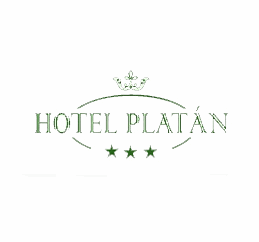 The Hotel Platán**** is located close to the airport of Debrecen, so it offers a convenient alternative for those who are seeking car parking near the airport passenger terminal. Please note: the car park does not belong to the airport and that the transfer is has an extra cost.
The Hotel Platán**** provides its customers with a homely environment on the outskirts of the town, in a calm and quiet area. In addition to its quality services, it is offering an alternative parking option to airport parking at the international airport at Debrecen.
The Hotel's car park is of a high standard. It has a tarmac surface, so you don't have to worry that your car or your luggage might get muddy. Thanks to the continuous presence of the staff, it is safe as well. You can have a rest too, before you continue on your trip or return to your home, or you can linger over a delicious meal.
How to book:
All you need to do is to enter the times of arrival at, and departure from, the car park. You then click on the "Get a quote" button and you'll see how much it will cost to park for the specified period. If you are happy with the quote, click on the "Book" button, and fill in the form. Once your booking has been completed you will received confirmation by SMS and by e-mail, and the latter will contain the full address of the Hotel, its contact details, directions to it, and any other important information related to your booking.
Important information
The price of the shuttle is 2500HUF/route, which is to be paid separately from the parking charge!
Directions
You will receive a booking voucher containing the car park's address and telephone number, along with any relevant instructions and directions, upon confirming your reservation.
To view the location of the car park, please see the map on the website.
Features
Hotel room/Overnight stay

Keep your Car Keys

Individual Transfers

Tarmaced

Toilet

24 Hour

Secure

Transfer Available

Anti-Covid Measures
Customer Reviews
Oana Maria
Friday, September 10, 2021

There wasn't any transfer service to the airport, although it was written that this was included. We had to take a taxi
HOBLE
Friday, July 23, 2021

Salamon
Saturday, March 21, 2020

TRANSZFER CSAK KÜLÖN DÍJÉRT TAXIVAL LEHET !!!!
Katalin
Monday, March 16, 2020

Ivetta
Friday, March 6, 2020

Tamás
Thursday, February 27, 2020

Paul
Saturday, February 22, 2020

I used this parking as it said there was a transfer to the airport. When we arrived they said there was none and that we had a get a taxi for $40. Unacceptable.
Mihály
Wednesday, February 19, 2020

A kamera sem belépéskor sem kilépéskor nem ismerte fel a forgalmi rendszámot
János
Monday, February 17, 2020

János
Saturday, January 18, 2020

Andrei Nicolae
Friday, January 17, 2020

Monika-Adela
Wednesday, December 25, 2019

Gergő
Tuesday, December 24, 2019

Ildikó
Wednesday, December 11, 2019

Teodor-Ion
Tuesday, December 3, 2019

No transfer available. Need to order a taxi - extra costs more then the parking cost.
Aniko
Sunday, November 10, 2019

Robert
Tuesday, October 22, 2019

The price given is not the full price of the service - it does NOT include the transfer! So it is misleading! You have to improve your service, by presenting clearly the final amount, otherwise you will get more unsatisfied customers. The total price (parking + 2 x transfer) is close or even higher than the airport parking so it does not make any sense to get this.
Viktorné
Friday, October 18, 2019

A parkolással semmi gond nem volt. De a parkoló és a reptér közti távolság már probléma. A taxi 3km-részt 3000 Ft oda 3000 Ft vissza. Aki tud inkább a reptéren parkóljon ,az olcsóbb és visszafelé nem kell a taxira várnia!!
Mircea
Monday, October 7, 2019

I didn't know that there is an extra cost for transport to the Airport, The taxi to the Airport has a fix price for 2000 Ft. Unfortunately the return was a bit higher, 3.000 Ft.
Zoltán
Monday, October 7, 2019