Cluj-Napoca Airport Parking
All our car parks have anti-covid measures
Best Priced Car Park (7 days)
Dezpezzi Airport Park & Fly with Shuttle
RON85
Closest Car Park
Best Fly Parking Cluj-Napoca
0.4 Km
About Cluj-Napoca airport parking
ParkVia has started offering Cluj-Napoca Airport Parking facilities for customers departing from Cluj-Napoca International Airport. Our customers now have the opportunity to book airport parking within minutes of the airport terminal. All our car parks offer great facilities and services for Cluj-Napoca airport parking customers.
How to book for Cluj-Napoca airportpParking?
Just enter the dates and times you wish to reserve your Cluj Napoca airport parking for.
Click on 'Check Availability' to see our instant quote immediately.
Select the best option for you, click on 'Book' and complete the online booking form.
Booking is fast, simple and more importantly, it guarantees your Cluj-Napoca Airport Parking space.
What our customers say about parking at Cluj-Napoca.
Rated 5 out of 5 based on 761 reviews from customers that booked at Cluj-Napoca Airport with us.
Sebastian
29 October 2020
Eugen Mircea
22 February 2020
Excelent! Servicii cu mult peste asteptarile mele! Transfer rapid si la timp la/de la aeroportul Cluj. Se elibereaza factura fiscala, pentru cine are nevoie. Recomand calduros, servicii de incredere!
Recomand cu încredere! Personalul iti poate porni masina pe când te aduce de la aeroport sa fie cald... Respectosi si punctuali! Sigur o sa revin!
Madalina
17 February 2020
Este prima data când folosim aceasta parcare la aeroportul Cluj. A decurs totul foarte bine. Transferul rapid, punctual și personalul foarte prietenos. Nu este o parcare foarte mare, dar mi-a inspirat mult mai multa încredere decât celelalte parcări de langa aeroport. Recomand cu mult drag. Vom reveni!
Compare Parking at Cluj-Napoca.
View and compare approved car park operators at this location
Car park map.
Find the most conveniently located Cluj-Napoca car parks.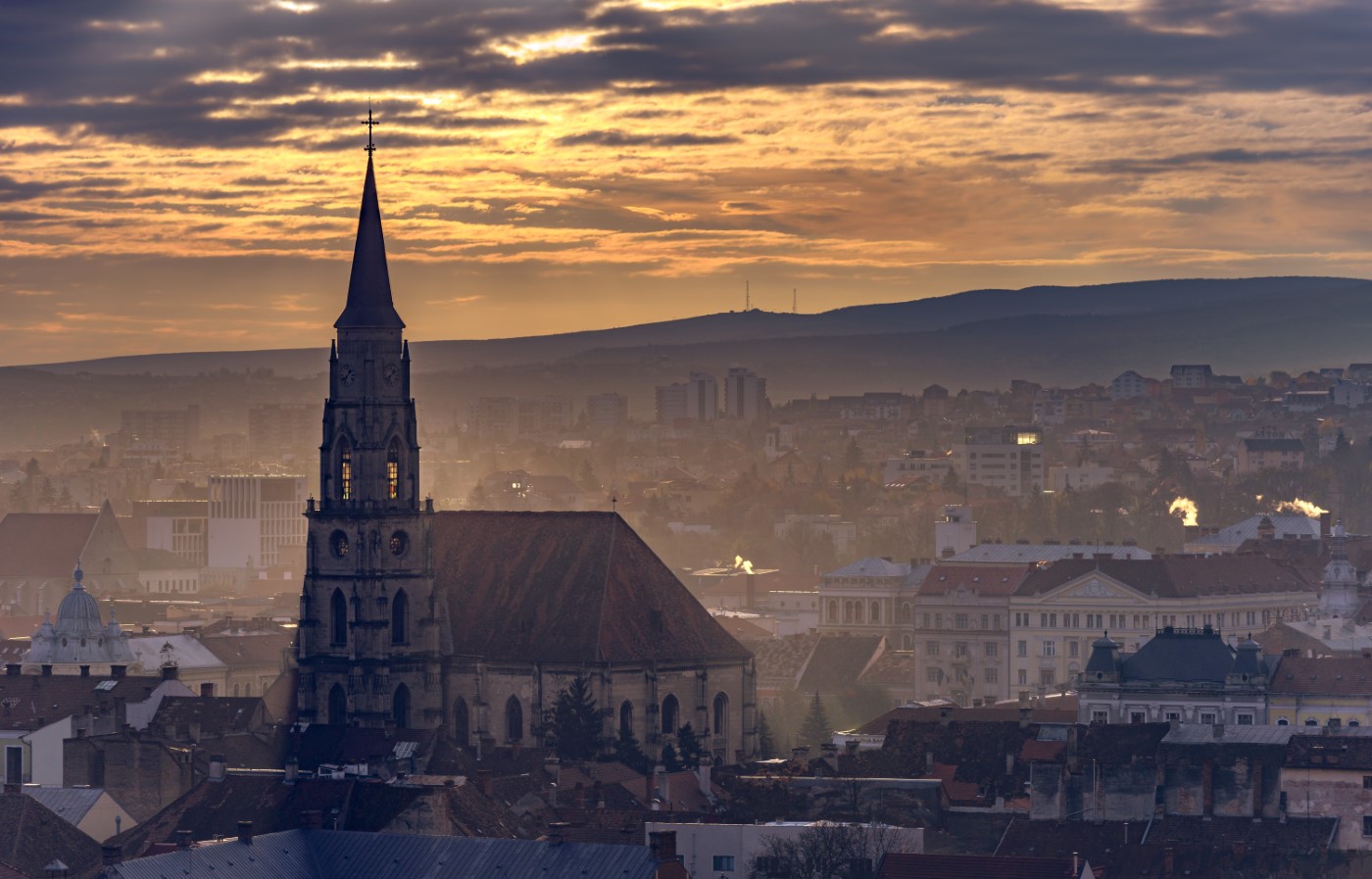 Cluj-Napoca airport information
The airport is located at a distance of 8 km east of Cluj-Napoca city centre, on the European route E576. At present, the airport offers excellent passengers facilities including various restaurants and cafes, touristic services or rent-a-car services.
Cluj-Napoca International Airport serves the city of Cluj-Napoca, Romania. Originally, the airport was known as Someseni Airport as it is located in the Someseni area, now within the Cluj-Napoca city limits. It is the fourth largest airport in Romania and because of its size and location, it represents the main airport in Transylvania (north-western Romania). During the years 2007 and 2008, the airport experienced a significant growth and evolution of 60% and 93% respectively. In December 2010, Cluj-Napoca International Airport reached a record number of 1 000 000 passengers handled.
Stay connected to receive exclusive deals & offers