Area Parking 1
Due to the global pandemic (COVID-19), we are receiving an extremely high amount of contacts from customers. Please bear with us.
If you would like to manage your booking please click here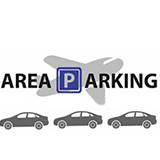 Open Air Car Park. Open 24hr a day. With Shuttle Bus service included in the price!
The car park is secure and insured. CCTV is in operation covering the whole area.
The staff are always available to assist at the car park. Once you have arrived at the car park, you will be transferred to the terminal. On your return you will find the shuttle bus waiting at the same drop off point.
The car park ensure you that your vehicles won't be moved to another car park.
It's not requested to leave your vehicles keys, however during the high season or in peak periods could be requested for security reasons.
The price displayed refers only to vehicles not exceeding 5 m in length. Cars longer than 5 m and vehicles such as American Blazers will be considered as Campers and Vans.
Directions
You will receive a booking voucher containing the car park's address and telephone number, along with any relevant instructions and directions, upon confirming your reservation.
To view the location of the car park, please see the map on the website.
Features
24 Hour

CCTV

Shuttle bus

Secure

Open Air
Customer Reviews
GIADAMARIA
Monday, March 2, 2020

Un buon servizio veloce ed efficiente personale altamente qualificato grazie alla prossima
LA RINGRAZIO TANTO GIADAMARIA, ASPETTIAMO DI RIVEDERLA PRESTO AL NS. PARCHEGGIO. CORDIALI SALUTI
Luciano
Sunday, March 1, 2020

Diana
Friday, February 28, 2020

Tutto come descritto, puntualità e precisione
BUONGIORNO DIANA, GRAZIE MILLE, ASPETTIAMO DI RIVEDERLA PRESTO. CORDIALI SALUTI
ANTONELLA
Tuesday, February 25, 2020

marco
Monday, February 10, 2020

ana
Sunday, February 9, 2020

Tutto perfetto grazie anche a Salvatore autista cordiale e professionale
GRAZIE MILLE ANA, RIFERIREMO AL NS. AUTISTA SALVATORE DELLA SUA RECENSIONE POSITIVA. CORDIALI SALUTI
Lucio
Friday, February 7, 2020

nazario
Wednesday, February 5, 2020

Tutto bene, trasferimento veloce( non più di 15 minuti per effettuare tutte le procedure e raggiungere l'ingresso dell'aeroporto. Molto economico ( 27 euro per 5 giorni)
GRAZIE MILLE NAZARIO, ASPETTIAMO PRESTO DI RIVEDERLA AL NS. PARCHEGGIO. CORDIALI SALUTI
Antonio
Monday, February 3, 2020

Servizio perfetto: dalla prenotazione via web, alla gestione del trasporto all'aeroporto e ritorno. Cordiali e simpatici gli operatori, buono il prezzo, ottimo il rapporto costo/prestazioni. Grazie
GRAZIE MILLE ANTONIO, ASPETTIAMO DI RIVEDERLA PRESTO NEL NS. PARCHEGGIO. CORDIALI SALUTI
Gianluca
Friday, January 31, 2020

Boris
Tuesday, January 28, 2020

PAOLO
Tuesday, January 28, 2020

Gabriele
Thursday, January 23, 2020

Complimenti ottimo servizio
GRAZIE MILLE GABRIELE , ASPETTIAMO DI RIVEDERLA PRESTO NEL NS. PARCHEGGIO. CORDIALI SALUTI
PAOLO
Tuesday, January 14, 2020

Tutto perfetto, consigliato!
GRAZIE MILLE PAOLO
Andrea
Monday, December 30, 2019

simone
Wednesday, December 25, 2019

Ogni volta devo raggiungere l'aeroporto di Bologna lascio la mia auto in questo parcheggio, molto vicino e quindi velocemente raggiungibile con la loro navetta. Il personale è sempre molto gentile . I prezzi sono molto competitivi ed inoltre danno anche la possibilità di portare con sé le chiavi della propria auto. Tempestivo il nostro recupero al rientro e l auto l ho sempre trovata in perfette condizioni. Per cui superconsigliato.
GRAZIE MILLE SIMONE, SIAMO DAVVERO FELICI PER LA SUA RECENSIONE, SPERIAMO DI RIVEDERLA PRESTO AL NS. PARCHEGGIO. CORDIALI SALUTI
Michele
Friday, December 20, 2019

veramente tutto preciso. Molto cordiali. l'unica mancanza se proprio vogliamo trovare il pelo nell'uovo, la mancanza di qualche cartello stradale su come raggiungere il parcheggio...(o forse c'erano e non li ho visti io......). Da tenere in seria considerazione. Saranno certamente la mia prima scelta nell'eventuale partenza futura. Grazie
GRAZIE MILLE MICHELE, DAVVERO MOLTO GENTILE PER LA RECENSIONE E PER CIO' CHE HA DETTO, I CARTELLI CI SONO PROVEREMO AD AUMENTARLI, L'ASPETTIAMO BEN PRESTO DI RIVEDERLA NEL NS. PARCHEGGIO. CORDIALI SALUTI
Russell
Sunday, December 8, 2019

Gianfranco
Saturday, November 30, 2019

Consigliato.
GRAZIE MILLE GIANFRANCO, ASPETTIAMO DI RIVEDERLA PRESTO AL NS. PARCHEGGIO
nicola
Saturday, November 30, 2019

Ottimo
GRAZIE MILLE NICOLA, SPERIAMO DI RIVEDERLA PRESTO CORDIALI SALUTI