Park and Fly Bodrum
All our car parks have anti-covid measures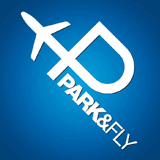 Open 24 hours a day, cheaper than airport parking, transfer service, and secured with CCTV cameras.
On the day of departure, drive straight to the car park with help from the directions listed in your booking voucher. Upon arrival please show your booking voucher to a member of staff and proceed to park your car. After you park, a member of staff will drive you to the airport with your own car, then drive your car back to the car park. Your car will remain parked until you arrive so you can enjoy your journey knowing that your car is in safe hands.
On your return, after collecting your luggage, please contact the carpark on the number listed in your booking voucher. After you call, a member of staff will be sent straight away with your car so you can pick it up and enjoy the rest of your journey feeling satisfied.
Directions
You will receive a booking voucher containing the car park's address and telephone number, along with any relevant instructions and directions, upon confirming your reservation.
To view the location of the car park, please see the map on the website.
Features
Secure

Open Air

CCTV

24 Hour

Shuttle bus

Anti-Covid Measures
Customer Reviews
Alper
Sunday, July 30, 2017

Oya
Friday, June 30, 2017

Ilk defa kullandik ve cok memnun kaldik, tabsiye ederim
Perihan
Tuesday, June 27, 2017

Rezaletti internet sitesinin yönlendirdigi yerde degildi park yeri telefonla hicbir yetkiliye ulasamadim ve ucagimi kacirmamak icin havaalani otoparkini kullanip 4 kati para ödedim sizin paranizida internetten ödedigim icin ondan da oldum rezelat ...

Saturday, May 13, 2017

merhaba, ParkVia bodrum da yaptırdığım 8 (144tl) (rez no PC52866844)günlük rezervasyonum için giriş saatimden önce telefonla hiç bir yetkikiye ulaşamadığım için yeri bulamadım. Bu sebeple otoparka giriş sağlayamadım. Bu sebebi telefonda açıklamaya çalıştığım kişiler (bodrum otopark, genel merkez) sorunumu çözmek istemedi. Benden kaynaklanmayan bir sorundan ötürü aracımı çok daha yüksek ücrete havalimanı otoparkına koymak zorunda kaldım. Tüm maduriyetimin giderilmesi için gerekli işlemlerin en kısa zamanda başlatılmasını istiyorum. Gereğinin yapılmasını bekliyorum. 0543 632 56 88
Bernhard
Thursday, March 9, 2017

sandra
Tuesday, September 27, 2016

easy reliable close to airport staff also speak english
Serdal
Saturday, September 17, 2016

Memnun kaldım teşekkürler 
Mustafa
Wednesday, August 17, 2016

Aynı otoparkın günlük 12 lira olmasi benim 18 lira vermem cok üzücü gidip orada odese idim zarar etmezdim sikayetciyim.
Mehmet
Sunday, July 31, 2016

Funda
Wednesday, July 20, 2016

Son derece başarılı bir organizasyondu.her defasında tercih edeceğim bir organizasyon.
Zülfükar
Wednesday, June 22, 2016

OSMAN
Monday, October 5, 2015
Menteşe
Gönderilen haritada yer yanlış işaretlenmiş ve otoparkta ParkVia tabelası çok küçük ve yetersiz.. Otoparkı çok zor bulduk..
nazlı ilay
Wednesday, July 29, 2015

çok memnun kaldım hem arabam yıkandı,hem de sanki ailemden biriymişler gibi hizmet aldım
DAVUT
Thursday, April 2, 2015