Park & Fly Ankara Airport
All our car parks have anti-covid measures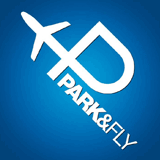 No upfront payment! Open 24 hours a day, cheaper than airport parking, with a free shuttle service to and from the airport.
On the day of your departure: Go straight to the carpark, once you arrive show your booking voucher to a member of staff and park your car. Once you've parked, a member of staff will take you to the airport by shuttle bus.
On your return: after you collect your luggage, contact the car park on the number provided in your booking voucher. A member of staff will be sent to pick you up and return you to the car park where you can continue your journey with a satisfied feeling.
Directions
You will receive a booking voucher containing the car park's address and telephone number, along with any relevant instructions and directions, upon confirming your reservation.
To view the location of the car park, please see the map on the website.
Features
Open Air

Free Transfers

Valeting Available

24 Hour

Shuttle bus

Anti-Covid Measures
Customer Reviews
Telman
Monday, March 26, 2018

Musteri hizmetleri internetten rezervasyon yapilmasinin zorunlu oldugunu soyledi. Internetten rezervasyon yaptim ve boylece gunluk 18 tl odedim. Normal ucretten fazlasini odemis oldum. Transfer hizmetlerinden hic memnun degilim. Cok bekledim.
AYSEN MELEK
Monday, March 12, 2018

bekir bektas
Monday, March 5, 2018

fatih
Saturday, February 24, 2018

Seçkin
Tuesday, February 6, 2018

Basit gölgelikler yapılabilir. Ücreti on-line rez ile ödedim. Günlük ücret 15 tl ilan edilmişken 6. gün için neden 108 TL ödediğime ilişkin bir hesaplama detayı verilmedi?
Mehmet
Monday, February 5, 2018

Yaşar
Friday, February 2, 2018

Necati
Friday, February 2, 2018

Web 'den günlük 18 TL yerinde 15 TL. Rezervasyonu çıktı almak gerekiyormuş. Çok saçma. İyi ki çalışanlar yardımcı oluyor
Tuncay
Tuesday, January 30, 2018

Öncelikle hizmetiniz oldukça başarılı ve güzeldi. Ancak İnternet üzerinden 15 TL olan park ücreti için 18TL ücret ödedim.. Öncelikle bu farkın geri bana ödenmesini istiyorum.. Son olarak da bu hususun Web sitenizde de düzeltiniz lütfen.
GAZMIR
Friday, January 5, 2018

Kurtar
Friday, July 28, 2017

Cumhur
Thursday, July 13, 2017

72 ₺ yazılmasına rağmen 74,90 ₺ tahsil edilmiş.
sibel
Saturday, July 8, 2017

David
Tuesday, July 4, 2017

Car park staff were asleep when I arrived. No english spoken
Erhan
Wednesday, June 28, 2017

Rezervasyon yaptım 3 güne 72 tl ödedim eğer rezervasyon yapmamış olsaydım tabela nızdada yazıyor 3 güne 45 tl ödeyecektim bu durumdan rahatsız olduğumu belirtir bir daha park hizmeti almayacağım ı bildiririm
Ayça
Wednesday, June 28, 2017

Melih
Wednesday, June 28, 2017

Aracımı alırken rezervasyon kağıdının çıktısını bulamadığım için sistemlerinde kaydı göremediler zaman kaybı yaşadım
murat
Wednesday, June 28, 2017

Turan Fırat
Wednesday, June 21, 2017

otoparkın adı girişte yoktu veya çok küçük tabela vardı

Monday, June 5, 2017

No one is speaking English in your service, which makes difficult to call the shuttle.