247 Shuttle Schiphol Outdoor
All our car parks have anti-covid measures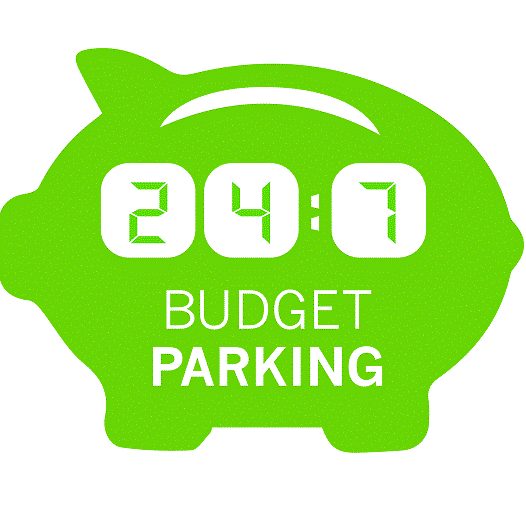 Choose a free shuttle transfer and you can be sure you're choosing an excellent customized, parking service. Your car will be monitored 24h a day!
Keep your Keys
SHUTTLE PARKING

On day of departure, you should drive to the transfer address and call 247budget 15 minutes before you get there. You will park your car next to the shuttle bus where staff will help you with your suitcases. You can pay the staff and then the shuttle bus will take you to the airport.
On your return please contact 247budget and the shuttle bus will pick you up at the airport and bring you back to your car.


Your car will be parked in a secure, fenced-off car park with CCTV surveillance, so you can travel with peace of mind.
Directions
You will receive a booking voucher containing the car park's address and telephone number, along with any relevant instructions and directions, upon confirming your reservation.
To view the location of the car park, please see the map on the website.
Features
Anti-Covid Measures
Customer Reviews
Angelique
Thursday, September 30, 2021

Slechte service. Na upgrade (wat leuk leek) zijn we nooit opgehaald. We hebben 20 minuten gebeld, voordat er eindelijk door een slaperig persoon op werd genomen. (geplande taxi 4 00 uur).. Hij hing weer op. We belden hem weer terug. Na 10 minuten werd er weer opgenomen: 'O ja, jullie staatn op m ijn lijst.' Nou ik kom niet, want ik ga dat niet meer redden, Ik regel wel iemand anders voor jullie. Ik zal jullie zo een sms met het nummer sturen, Dat nummer kwam niet. We hebben zelf vervoer moeten regelen om nog op tijd ons vliegtuig te halen. Bizar!
Julia
Sunday, August 25, 2019

Charoula
Sunday, August 25, 2019

EDUARDO
Wednesday, June 19, 2019

Jürgen
Monday, June 10, 2019

Die Adresse der Anfahrtsbeschreibung via Klick auf den Link in der Email war eine andere als die schriftlich angegebene (richtige).
David
Sunday, April 28, 2019

Gabriele
Tuesday, April 23, 2019

Definitely the worst experience so far about car parking. Reservation email with wrong information (phone number belonging to one car rental and GPS coordinate of another car rental. Ended up paying taxi and got stuck in Amsterdam. To avoid
Iris
Monday, April 22, 2019

ralf
Saturday, January 19, 2019

Günstig und Gut gerne wieder
M
Wednesday, January 16, 2019

50 min we was wait shuttle bus, outside of the airport
Joshua
Monday, January 14, 2019

Raymond
Monday, January 7, 2019

The experience was generally okay. One big caveat: The wrong address was sent to me in the email. The google maps link sent me to an address which was 15 minutes away from the actual parking lot. That needs to be fixed. The shuttle bus did not take 15 minutes as advertised. It took 30, as the bus driver stopped for a cup of coffee and a break. Between these two events, if I had not left for the airport extra early I may have missed my flight. I would also explain the drop off and pick up process better in the email that is sent to customers, which would result in a better customer experience.
Michael
Sunday, December 30, 2018

Taver
Thursday, November 29, 2018

Good afternoon, I would like to complain about unpleasure situation what happened in auto. I had pick up my auto from your parking today and in way to home I have find, that in compartment where I have collect 2 euros coints (and it was about 50 euro in a total) is almost empty, just 6 euro are inside! I'm waiting about solutions of this abnormal situation! Thank you in adwance Ganna Taver
Pim
Monday, November 26, 2018

Trevor
Thursday, November 22, 2018

Google maps location is wrong after being delayed by this arrived at the car park an hour late. Bus set off for the airport got to the second pick up point and driver abandon bus saying he had to pick he's kids up from school and another driver would turn up. He did not guy from car park turned up Ann took us it took an hour normally takes 30 minutes not the seven advertised and only one bus every 30 minutes so missed my flight Coming back had to get Uber after waiting 45 minutes in freezing cold. Do not use this company unless you wish to miss your flight there web site is totaaly inaccurate.
Angelika
Tuesday, November 13, 2018

Eric
Sunday, November 4, 2018

The transfer is done via bus not shuttle. You must wait more than 30 minute and the trip take 20 minutes !!! So you must count between 45 and 60 minutes to go or to come from the airport !!!!! Far more than written
Kambiz
Wednesday, October 31, 2018

Annette
Monday, October 29, 2018