PARK & FLY Poznan Airport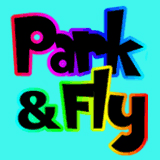 Parking PARK & FLY Poznan Airport is a safe, fenced and insured private car park, open 24 hours a day. It offers undercover parking spaces for standard vehicles and buses, as well as free transfers to and from the airport. Parking spaces for less able customers are available, as is a flat battery jump start if required.
Parking PARK & FLY Poznan Airport offers 60 parking spaces, including spaces for buses. It is an open air car park located just 3 km from the airport and provides customers with a free transfer which takes only 5 minutes.
The site is ring-fenced, well lit, insured, guarded 24/7, and has a gated entry. There is also a flat battery jump start available, if required.
Less able customers are welcome to use special parking spaces designed for them.
The car park provides you with:
free transfer on demand (only 5 minutes)
CCTV surveillance
alarm system
guards.
Directions
You will receive a booking voucher containing the car park's address and telephone number, along with any relevant instructions and directions, upon confirming your reservation.
To view the location of the car park, please see the map on the website.
Important
If you do not receive your booking voucher and car park details after you've placed your reservation, please contact us by email or phone and we will resend them. Please accept our apologies for any such inconvenience.
Features
Alarm System

Disabled Parking

Open Air

Secure

Toilet

Well Lit

Flat Battery Jump Start

CCTV

24 Hour

Shuttle bus
Customer Reviews
Jacek
Monday, August 29, 2016

Szybko,sprawnie,sympatyczna obsługa. Dziękuję!
Waldemar
Wednesday, July 20, 2016

Szybki i sprawny transport. Polecam
BARBARA
Monday, July 18, 2016

dziękuję za bardzo sprawną,miłą obsługę
Krzysztof
Thursday, June 2, 2016

Marek
Wednesday, May 11, 2016

Bardzo dobra usługa, szybki i sprawny dojazd.
Weronika
Sunday, May 8, 2016

Bogdan
Thursday, April 21, 2016

Bez uwag.wszystko sprawnie -tak jak powinno byc.
Mieczysław
Tuesday, April 12, 2016

wITAM jESTEŚMY BARDZO ZADOWOLENI Z OBSŁUGI. dZIĘKUJĘ I POZDRAWIOAM
Miroslaw
Thursday, January 21, 2016

Kompletnie zadnych zastrzezen.Polecam
Zbigniew
Monday, December 28, 2015

bardzo jestem zadowolony.W przyszlpsci będe lorzystał z Państwa usług. Pozdrawiam Zbigniew Sosnowski
PATRYCJA
Tuesday, October 27, 2015

Super rozwiązanie. Wielki plus za pracownika na parkingu, a nie elektryczne sczytywanie rejestracji i autobus co pół godziny. Popełniłam błąd w formularzu, ale nawet zła data okazała się nie być problemem. Cena bardzo uczciwa. 5/5
Ewelina
Saturday, September 19, 2015

Wszystko przebiegło pomyślnie i sprawnie.Serdecznie polecam
Klaudiusz
Thursday, August 27, 2015

wszystko ok!!! bardzo szybki transfer, wszystko ok!!! gorąco polecam!!!!!!
Wiesława
Saturday, July 11, 2015

Bardzo szybko i sprawnie. Polecam.
Michał
Monday, June 8, 2015

Bartosz
Tuesday, May 19, 2015

Bezproblemowo, szybko i sympatycznie. Cena bardzo ok.
ANDRZEJ
Saturday, April 25, 2015

Gorąco polecam. Blisko, szybko i na najwyższym poziomie.
Krzysztof
Monday, March 16, 2015

Wszystko zrealizowano zgodnie z umową.
Joanna
Friday, January 16, 2015

Bardzo miła i szybka obsługa.W przyszlosci z pewnoscia bede zostawiac tam samochod :)
Przemyslaw
Saturday, December 6, 2014

Bardzo zadowolony -wszystko dziala  sprawnie i pewnie. Pracownicy sami do mnie dzwonili, aby upewnic sie czy dojade i zdaze. Polecam i sam korzystam tylko z ich uslug