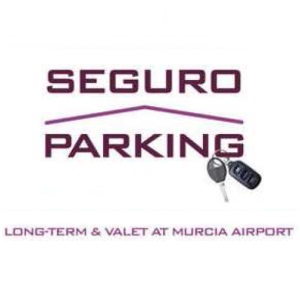 Seguro Parking is located one minute away from the airport in Balsicas. It provides travellers with an easy, safe and convenient alternative to parking at Murcia airport. The 'meet and greet' service, whereby your car is collected from you at the airport, dispenses with the hassle of trying to find a space in the car park at the last minute and a subsequent mad dash by transfer shuttle to the airport.
The car park is well lit and secure, enclosed by a perimeter fence and under CCTV surveillance, ensuring the safety of your vehicle during your absence.
There is a dedicated reception service provided by well qualified staff who are ready to receive your vehicle around the clock.
All vehicles are washed and cleaned.
Seguro staff will meet you in person at a pre-arranged meeting point at the airport to take charge of your car. An agreement will be prepared highlighting your personal and car details, which is ready to be signed and the agreement put in place. You will receive a copy of the agreement and a business card containing information specific to the car park.
After this your car will be taken to the nearby compound, one minute's drive from the airport where, in addition to the fenced enclosure, protection will be provided in the form of technical surveillance equipment and regular security patrols. On your return, a Seguro staff member will be waiting at the airport with your car. Once you have settled the outstanding balance, your car keys will be handed back to you and you can then make your way home.
Directions
You will receive a booking voucher containing the car park's address and telephone number, along with any relevant instructions and directions, upon confirming your reservation. To view the location of the car park, please see the map on the website.
Important
All credit and debit cards accepted with the exception of American Express. In order to pay with PayPal you must book through our web site.