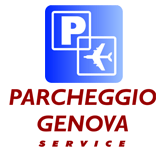 Open Air car park, open 24hr every day and with shuttle bus service included in the price!
Parking Low Cost Genoa Port Cruise Terminal was founded in 2016, in partnership with operators already established in the parking trade.
It is the ideal solution for the growing number of arrivals and departures at Genoa Port and is guarded and monitored 24 hours a day, every day. The car park can also accommodate campervan: please select the product on the booking page!
Navodila
Ob potrditvi svoje rezervacije, boste prejeli potrdilo, ki bo vsebovalo naslov in telefonsko številko parkirišča, skupaj z vsemi ustreznimi navodili in smernicami. Če si želite ogledati lokacijo parkirišča, si oglejte zemljevid na spletni strani.