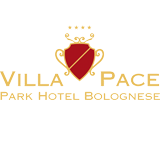 This 24h car park offers open air spaces and free return shuttle bus! Book now and you can keep your car keys!
Hotel Bolognese Airport belongs to the prestigious 4-star hotel "Villa Pace Park Hotel Bolognese". The car park is open 24h and offers a free return shuttle bus to and from the airport. The shuttle bus runs on request and it takes around 7 minutes to reach the terminal.NOTE: the shuttle bus service is included in the price for a maximum of 4 passengers per car. If you need the shuttle bus for a higher number of passengers, an extra fee will be apply (€40 go and back).
Hotel Bolognese has a private car park, which provides open air spaces. It is paved, and secured by a perimeter fence. It is accessible only by barrier entry.
The car park is perfect for cars, motorcycles and vans. All you need to do is to select your vehicle type in the booking form!
Why keep waiting? Book your space at Hotel Bolognese Airport now!
Navodila
Ob potrditvi svoje rezervacije, boste prejeli potrdilo, ki bo vsebovalo naslov in telefonsko številko parkirišča, skupaj z vsemi ustreznimi navodili in smernicami. Če si želite ogledati lokacijo parkirišča, si oglejte zemljevid na spletni strani.