WeParc - Schiphol Airport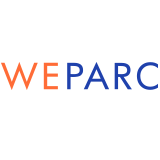 Veilige, overdekte parkeerplaats, beschikbaar tussen 7.00 uur 's morgens en middernacht met Meet & Greet Service in Schiphol.
How to use the service:
Meet & Greet service: After your reservation, you'll receive an email from the car park with a unique code and the pick up address. A member of staff will meet you there and drive your car to the car park for you. On your return, please provide us with your flight number so your car we'll be ready at the exact same location once you've landed.
Routebeschrijving
Na bevestiging van uw reservering, ontvangt u een boekingvoucher met daarin het adres en telefoonnummer van de parkeerplaats, samen met alle relevante informatie en instructies. Om de locatie van het parkeerterrein te weten, gelieve de map op de website te bekijken.
Functies
Alarmsysteem
Ingang slagboom
Overdekte Parking
Valet Service
Beveiligd
Evaluaties van klanten
Craig
vrijdag 6 september 2019

Not having to bother with a transfer from the parking area to the airport and back is very convenient. I appreciate accommodating my late flight and making my car available beyond normal work hours as well. Johan was very professional. Thank you.
Christian
woensdag 27 februari 2019

peter
zondag 30 december 2018

hamid
zondag 19 augustus 2018

Super service a recommandé
Ulrich
zondag 8 april 2018

Wartezeiten: Abgabe Ca. 30 Minuten Abholung: 0 Minuten, Auto war schon am Terminal. Bin sehr zufrieden
Pierre
vrijdag 23 februari 2018

Sarah
woensdag 14 februari 2018

Service top! On nous a ramené le véhicule devant l'aéroport!
Basile
maandag 5 februari 2018

We had to wait for the car like 50min because they did t check the time of our flight. The valet who take the cars back, drove aggressively with the car (it's a sports car), I wasn't very happy at all...
Amr
maandag 8 januari 2018

Nicolas
zaterdag 6 januari 2018

Thomas
donderdag 21 december 2017

Niels Morten
zondag 17 december 2017

I really need the VAT invoice but can't download it anywhere
Frank
maandag 4 december 2017

Die Kommunikation war nicht zufriedenstellend und wenig hilfreich.
Swerts
donderdag 9 november 2017

Guillaume
zondag 5 november 2017

2 heures d'attente avant de récupérer à voiture au retour . Elle devait être La à 21h35 nous l'avons eu à 23h35 après de nombreux échanges avec we transfer . Nou avons demandé le remboursement. Merci de nous aider à l'obtenir . Guillaume Doutriaux
Sven
zondag 5 november 2017

Thierry
zondag 5 november 2017

Murat
zaterdag 4 november 2017

L'anglais comme seule de communication, pas évident quand niveau faible comme le mien, mais on s'en sort en baragouinant :)
Imad aldeen
zondag 22 oktober 2017

Ian
vrijdag 20 oktober 2017

Wij vinden de beste deals voor u
Een ogenblik geduld a.u.b. ...
.
.
.