Valetschiphol Meet and Greet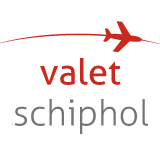 Overhandig uw auto direct aan de terminal met deze handige Valet Service, beschikbaar 24/7.
Op de dag van uw vertrek rijdt u rechstreeks naar de luchthaven. 15 minuten voor aankomst op Schiphol neemt u contact op met Valetschiphol. Een medewerker zal u staan opwachten in de bocht tussen Vertrekhal 2 en 3 (niet op de taxibaan maar aan de 'publieke kant').
Bij terugkomst, neemt u contact op met Valetschiphol nadat u uw bagage heeft opgehaald. Een medewerker zal u opwachtten bij uitgang D van vertrekhal 3.
Routebeschrijving
Na bevestiging van uw reservering, ontvangt u een boekingvoucher met daarin het adres en telefoonnummer van de parkeerplaats, samen met alle relevante informatie en instructies. Om de locatie van het parkeerterrein te weten, gelieve de map op de website te bekijken.
Functies
Cameratoezicht
24 uur
Toilet
Geasfalteerd
Verzekerde bestuurders
Valet Service
Openlucht
Evaluaties van klanten
Frank
donderdag 5 september 2019

abdul ahmed
dinsdag 20 augustus 2019

Excellent services helpful staff recommend thanks
Omar
dinsdag 23 april 2019

I had to wait 45 minutes upon my return. it is too long.
Frank
zaterdag 19 januari 2019

Justyna
zondag 6 januari 2019

Geert
zondag 4 november 2018

Alexander
vrijdag 21 september 2018

Gerard
zaterdag 8 september 2018

Both drop off and return took too long. I called immediately when I left the plane and still had to wait 25 minutes when I was outside.
Leo
zondag 12 augustus 2018

Christoph Josef
vrijdag 10 augustus 2018

Nobody showed up, all given telphone numbers were wrong or not valid. Had to book another service, was delayed and put on standby and left Amsterdam a day later. Had to pay for hotel and hired car nevertheless. I recommend Royal Parking Amsterdam!!!
Jeroen
dinsdag 7 augustus 2018

Peter
vrijdag 3 augustus 2018

Carlos
donderdag 19 juli 2018

elisabeth
maandag 2 juli 2018

Katrina
woensdag 23 mei 2018

Thank you for making our trip so painless. The drop-off was easy and pickup was right on time. Will definitely use this service again.
Maurice
maandag 30 april 2018

Dilip
zaterdag 28 april 2018

ronny
maandag 9 april 2018

Robert
maandag 9 april 2018

Wij vinden de beste deals voor u
Een ogenblik geduld a.u.b. ...
.
.
.