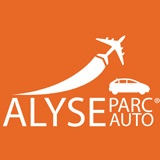 Only a few minutes from Marseille airport, this is a secure car park with CCTV.
Book a free return shuttle transfer, or the meet and greet service. Available 24 hours a day, 7 days a week.
ALYSE PARC AUTO offers simple and effective solutions for safely parking your vehicle with complete peace of mind.
The professional team is ready to welcome you at any time of day or night, 7 days a week, including holidays, in a secure, well-lit area with CCTV, controlled access, and security guards.
The car park provides a free return shuttle service to the airport. You will be transferred to Marseille airport in only 5 minutes, in complete comfort.
If you need to save time, you can use the meet and greet service for an additional fee: the staff will discuss and a meeting point at the terminal with you and will pick your vehicle up from there; it will then be returned to you at the airport when you get back.
At ALYSE AUTO PARC special care is taken to attend to the needs of the customer, as well as the vehicle! Baby car seats and child booster seats are available for young children.
So go ahead, hand your keys over to Alyse Auto Parc and start your journey safely, with true peace of mind; you'll be pleased with your choice!
Indicazioni
A prenotazione avvenuta riceverà una conferma via email con tutte le informazioni necessarie, tra cui l'indirizzo del parcheggio, il recapito telefonico e le indicazioni stradali per raggiungerlo. Per visualizzare la posizione del parcheggio, si prega di guardare la mappa presente sul sito web.