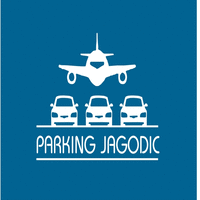 Parking place for your car while you travel abroad by plane. We are away from the airport 4 KM or 5 minutes drive.
Parking Jagodic is a family business and offers you a parking lot near Jože Pučnik Airport Ljubljana.
Parking is outdoors - fenced, well lit and equipped with a video surveillance system. Parking is open 24 hours a day. We also offer transport to and from the airport.
We are only 5 minutes away from Jože Pučnik Airport Ljubljana.
We also offer washing and interior cleaning of the car, which is arranged upon arrival at the parking lot.
In order to secure a free parking place, you will need an online parking reservation online.
TIME OF PARKING AND TRANSPORTATION:
Upon arrival at the parking lot you will be welcomed by our friendly staff and parked in a free parking space. Put off your luggage and we'll immediately take you to your terminal at the airport.
Upon returning to the airport, you will call one of the drivers (when you receive your luggage) and wait for you 10min at the airport.
Shuttle transportation is charged on the price list - 5 € in one direction.
We drive you with the Volswagen Caravelle luxury van, which accepts 8 passengers and the Peugeot Partner, which accommodates up to 4 passengers.
Indicazioni
A prenotazione avvenuta riceverà una conferma via email con tutte le informazioni necessarie, tra cui l'indirizzo del parcheggio, il recapito telefonico e le indicazioni stradali per raggiungerlo. Per visualizzare la posizione del parcheggio, si prega di guardare la mappa presente sul sito web.