Oltre 4M di clienti soddisfatti
Valutati eccellenti
Numero di parcheggi
Miglior prezzo giornaliero
Il parcheggio più votato
Il parcheggio più vicino
1
Blue Transfer Lyon

€4,26

Blue Transfer Lyon
Blue Transfer Lyon

4,63 Km
About Lyon airport parking
For our customers looking for Lyon airport parking we offer private car parks. They are all secure and very close to Lyon Saint Exupery Airport and all are located within a 10 minute drive from the airport.
Whether you require short term parking or long term parking at Lyon airport making a reservation with ParkVia is very simple. The shuttle transfer is included in the price. To view and compare the tariffs of the private car parks near Lyon Saint-Exupery airport enter the dates and times you need a space for and click on "check availability". Once youve made your choice it could not be easier to book your Lyon airport parking online! After you have made a reservation a confirmation email will be sent out to you with your booking number contact telephone number and directions.
Cosa dicono i nostri clienti del parcheggio in Lyon
Compara il parcheggio di Lyon.
Vedi e compara gli operatori di parcheggio approvati in questa località
Mappa del parcheggio
Trova i parcheggi Lyon più convenienti.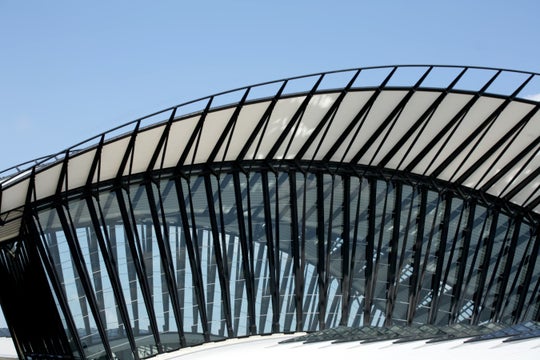 Cheap parking at Lyon airport
As well as making it super easy to compare Lyon airport parking prices, when you book in advance with ParkVia you can save up 60% off the cost of your parking compared with paying on the day of your flight. So do yourself a favour and save both money and potential stress by reserving a parking space today!
Thanks to our Best Price Guarantee, we also ensure that you never miss out on the lowest prices. What this means is that after you've booked, if you find that you could have booked the same parking directly with the car park for less than what you paid with us, then we will refund the difference!
Booking is simple and quick and above all, also possible only a few hours before your departure! Please visit our "How to book" page if you need any help with booking your airport parking at Lyon St Exupery airport.
Lyon airport information
Lyon Saint-Exupéry (LYS) airport (previously known as Lyon Satolas) was built at the end of the 1960s to solve the problem of the lack of space at Lyon-Bron airport which is situated in an urban area.
Lyon Saint-Exupéry airport is situated 30 km east of the city centre of Lyon. In 2009, the airport was used by 8 millions passengers. The main airline companies operating from the three different terminals are Air France, EasyJet, Lufthansa and British Airways. They cover 30 countries in North America, Africa and Europe.
Iscriviti alla nostra newsletter per ricevere informazioni e offerte esclusive: