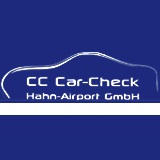 Cheap and secure Frankfurt Hahn airport parking with Parken Airport Hahn. Only 700 m from the terminal. No transfer necessary.
No Shuttle Service necessary as the car park is located only 700 metres from the terminal building and can be reached comfortably on foot within 10 minutes. Please note the following, should you wish to park your vehicle outside our opening hours: On the day of your departure, please drive directly to the car park in Lautzenhausen and park your car in front or behind buildings 51 or 53. Please place the booking confirmation clearly visible behind the wind shield. Please bring an envelope and write your name, number plate and a four-digit pincode of your choosing onto the envelope and place your car key inside. Please put the envelope into the safe, which is located on the right hand side of the entrance to building 51. On the day of your arrival you will find a number, between 1 and 30, behind the Wind shield of your car. Behind Building 53 you will also find 30 Mini-Safes on the wall. Please go to the safe which corresponds with the number that you have found behind your wind shield. Enter your four-digit pin code and retrieve your car key. You can now leave the car park and start your journey home. Whilst you are away your car will be parked securely on the Parken Airport Hahn car park which is regularly patrolled by the staff. The car park has liability insurance in line with the legal requirements. Please note: Customers are required to leave their car keys, as it might be necessary to move the vehicle to another site, which is located approx 1,3 km from the original car park.
Indicazioni
A prenotazione avvenuta riceverà una conferma via email con tutte le informazioni necessarie, tra cui l'indirizzo del parcheggio, il recapito telefonico e le indicazioni stradali per raggiungerlo. Per visualizzare la posizione del parcheggio, si prega di guardare la mappa presente sul sito web.
Important
No transfer necessary, the terminal is just 700 meters away!
If you arrive before 8:30am or after 6:00pm please call the car park on the day prior to your departure on the telephone number given in the booking voucher and a member of staff will advise you of the arrival procedure.
Please note the following vehicle size restrictions: maximum height 2m; maximum width 2.3m; maximum length 6m. Larger vehicles may be accommodated on request. Please contact our customer service team.
Please note that your vehicle might be transferred to the car park's open air space or covered spaces (depending on what you have booked) 1,6km away if the primary location is full. On the day of your return, the car will be taken back to the car park where you left it. The car park requires that you leave your car keys in the safe.
Disabled parking spaces are available.