Park and Fly Dusseldorf Meet & Greet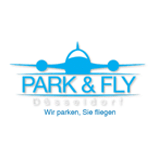 Your car will be picked up at the airport. The car park is insured, monitored by CCTV and open 24/7!
Please drive directly to the drop off point at the airport. The trained employees from
Park & Fly
will be waiting for you. After you have handed over your car keys, your car will then be driven to the airport.
Routebeschrijving
Na bevestiging van uw reservering, ontvangt u een boekingvoucher met daarin het adres en telefoonnummer van de parkeerplaats, samen met alle relevante informatie en instructies. Om de locatie van het parkeerterrein te weten, gelieve de map op de website te bekijken.
Functies
Cameratoezicht
Nachtelijke bewaking
Wifi
Alarmsysteem
Verzekerde bestuurders
Auto-onderhoud
Valet Service
Bandencontrole service
Bestelbus/busparkeerplaats
Evaluaties van klanten
Emanuel
donderdag 17 oktober 2019

Jürgen
zondag 6 oktober 2019

Grundsätzlich sollten jeden Kunden alle von ihm unterschriebene Unterlagen in Kopie ausgehändigt werden.
Gaetano
vrijdag 13 september 2019

Tatjana
dinsdag 6 augustus 2019

Super Service, einfache und schnelle Abwicklung. Sehr zu empfehlen
Stephen
zondag 21 juli 2019

Christian
zaterdag 6 juli 2019

Renate
zaterdag 4 mei 2019

julia
woensdag 27 maart 2019

Regina
dinsdag 16 oktober 2018

Jürgen
zaterdag 13 oktober 2018

Katrin
vrijdag 12 oktober 2018

Ekkehard
maandag 8 oktober 2018

Ömer
donderdag 6 september 2018

Udo
woensdag 15 augustus 2018

Oktay
woensdag 15 augustus 2018

Clearer procedure would make it easier for the International passengers
Matthias
zondag 12 augustus 2018

Henri
donderdag 9 augustus 2018

Guido
zondag 5 augustus 2018

Wir waren sehr zufrieden!!!
Allan
zaterdag 4 augustus 2018

A chaotic stressful experience which we will never repeat. The website operators take no responsibility for practical questions so fir questions we were referred to the operations guy who could not get me off the phone fast enough. He only spoke German and mocked me when I quoted "meet and greet' asking if I wanted a 'Miet' (rental car).. The valet meeting point is the same hot spot at Dusseldorf airport where cars are moved along by the marshals and where these valet companies are viewed as unofficial operators (vermin) so we had to drive around the airport twice waiting for our collection driver. Upon our return, same chaos waiting for our car to be delivered.. After waiting 20mins the abrasive operations guy kept saying 'in 2 minutes'.. If you want a stressful start and finish to your trip book today with these cowboys.
Hans
zondag 29 juli 2018

The staf was not very friendly and prepared to explain in detail the drop off and retrieving location after a few phone calls. For first users it is not easy to understand the airport layout etc. On the website is was not very clear if you choose valet parking or not. I made first a wrong booking and had to cancel it. Later I booked a valet parking choice.
Wij vinden de beste deals voor u
Een ogenblik geduld a.u.b. ...
.
.
.