Parking Larga Estancia AENA Alicante Airport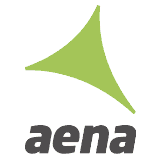 The Alicante-Elche Airport long-stay car park is the ideal choice for your holidays or long journeys, at three minutes walking from the terminal building. The best quality at the best price. Supports vehicles higher than 2.10 metres.
Routebeschrijving
Na bevestiging van uw reservering, ontvangt u een boekingvoucher met daarin het adres en telefoonnummer van de parkeerplaats, samen met alle relevante informatie en instructies. Om de locatie van het parkeerterrein te weten, gelieve de map op de website te bekijken.
Functies
Beveiligd
Ingang slagboom
Overdekt
24 uur
Transfers
8 min walk
Evaluaties van klanten
Muriel
donderdag 28 november 2019

Anne
vrijdag 15 november 2019

Miguel Angel
dinsdag 22 oktober 2019

Phillip
woensdag 16 oktober 2019

Ute
woensdag 9 oktober 2019

Entry was not so easy to find, this could be better described how to find , otherwise all fine and good and uncomplicated
Kenneth
woensdag 2 oktober 2019

FRANCISCO
dinsdag 24 september 2019

Diane
maandag 9 september 2019

Mario
vrijdag 26 juli 2019

Parkplätze sind schlecht zu finden.
Alberto
woensdag 10 juli 2019

Todo correcto, y el personal amable. Volvería a utilizar el servicio.
GEORGE F S
woensdag 3 juli 2019

THE STAFF BAFFLED BY THE TIME I WAS FLYING,25th JUNE at 40 am on the 25th.I ARRIVED ON THE 24TH to catch my FLIGHTafter midnight so without chargine me 39 they charged 50 euros when I got back
Helmut
zaterdag 29 juni 2019

Ann
zaterdag 29 juni 2019

Stuart
zaterdag 22 juni 2019

Siegfried
woensdag 12 juni 2019

Gaby
zaterdag 18 mei 2019

SANTIAGO
maandag 13 mei 2019

Muy contento con la experiencia. Seguro que volveré a hacer uso del servicio.
manuel
dinsdag 7 mei 2019

JOSE LUIS
vrijdag 26 april 2019

falta de limpieza lo demás todo correcto
Martin Dahl
maandag 25 februari 2019

Wij vinden de beste deals voor u
Een ogenblik geduld a.u.b. ...
.
.
.