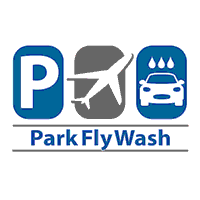 Secured and paved parking lot within 10 minutes from Eindhoven Airport. Open 24/7, with free shuttle service.
From the SchippersStop site you can see the Eindhoven Airport runway and thus get the holiday feeling right away.
SchippersStop ensures that your car is parked safely. SchippersStop has several facilities that you can use, such as a lunchroom, gas station and of course the car wash.
Schippersstop has a filling station where you can refuel cheaply and a 50 meter long car wash. In addition to the waiting room, SchippersStop has a nice lunchroom where you can eat and use all facilities.The Bronze package includes a tyre check including balancing your tires and a visual inspection.
If you opt for the Silver package, the safety check will be replaced by a wash in the 50-meter long car wash of SchippersStop.
Upon Arrival: Please report to the Service Stalling with your booking voucher. After a quick conversation with our staff delivery of your keys, the shuttle bus will take you to the Eindhoven airport which is 10 minutes away. Shuttle buses run constantly between the parking lot and the airport and the inbound and outbound flights are taken into account. The shuttle bus will take you as close as possible to the entrance at about 350 meters walking distance.
Upon Return: Please call SchippersStop as soon as you have landed and you are waiting for your luggage. You will then be met by the shuttle bus at the same place where you are dropped off. You will receive instructions from the shuttle bus driver about how to get your keys back.
Directions routières
Vous recevrez un bon de réservation avec l'adresse et le numéro de téléphone du parking ainsi que toutes les instructions et indications routières utiles, après confirmation de votre réservation. Pour afficher l'emplacement du parking, merci de regarder la carte sur le site.