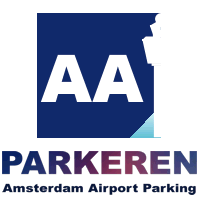 Fast-safe and reliable valet parking at Schiphol Airport Parking. Amsterdam Airport Parking, valet parking at an affordable price. Your car will be parked on a 24/7 guarded and fenced area.
Amsterdam Airport Parking
Take away the parking hassle when travelling through Schiphol Airport.
24/7 guarded and fenced area, Spacious parking spaces, We have only experienced and selected drivers
Departure
On the date of departure please drive your car to the departure hall at Schiphol.
Our staff which is always recognizable by the Amsterdam Airport Parking / ValetParking Service logos, will be waiting for you and we will quickly put the formalities in order so that you can continue your journey.
A member of our staff will quickly inspect your car and the mileage will be recorded.
* We would like to contact you half an hour before arrival at Schiphol. This ensures that you do not have to wait.
Upon return
Once you have landed and have collected your luggage please give us a call. We will then drive your car to the agreed upon location.
There we will meet, together and go through your mileage and inspect your car and after completion you can continue your journey in confidence.
Directions routières
Vous recevrez un bon de réservation avec l'adresse et le numéro de téléphone du parking ainsi que toutes les instructions et indications routières utiles, après confirmation de votre réservation. Pour afficher l'emplacement du parking, merci de regarder la carte sur le site.