Parking10 Aparcacoches Puerto Barcelona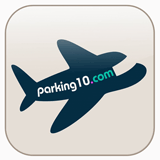 Parking seguro, abierto 24 horas y con Servicio de Aparcacoches en el puerto de Barcelona.
Cómo funciona:
Cómo usar el servicio. Servicio de aparcacoches: Llame 20 minutos antes de su llegada al personal del parking y conduzca directamente hacia el puerto. Un conductor con el distintivo del parking le estará esperando para recoger su vehículo. A la vuelta, por favor llame al parking. El personal del mismo enviará al chófer con su vehículo al puerto. HORARIO: Recogidas: de 9:00 a 14:00 Devoluciones: de 7:00 a 13:00. Fuera de este horario llamar por teléfono
El parking es cubierto y moderno y esta situado a 3.5km del puerto de Barcelona.
Indicaciones de ruta
Una vez se confirme su reserva, recibirá un bono de confirmación con la dirección, el número de teléfono del parking y cualquier información relevante. Para ver la ubicación del aparcamiento, por favor vea el mapa en la página web.
Características
Abierto 24 horas
Vigilancia CCTV
Servicio de aparcacoches
Chóferes asegurados
Malla metálica perimetral
Asfaltado
Cubierto
Personal uniformado
Opiniones de los usuarios
Antonio
martes, 28 de mayo de 2019

muy buen servicio,volvere a utilizarlo.
JOSE MARIA
martes, 7 de mayo de 2019

Ana Isabel
martes, 7 de mayo de 2019

Es muy cómodo y recomendable.
Raul Angel
martes, 7 de mayo de 2019

Todo correcto y puntuales.
Jordi
sábado, 4 de mayo de 2019

Victor
viernes, 5 de abril de 2019

Todo excelente, cómo siempre
Bohdan
viernes, 29 de marzo de 2019

Would have helped if your staff could speak English as surely most people leaving their cars at Barcelona Cruise Terminal do not speak Spanish? Other than that issue, service very good.
Sanaa
lunes, 25 de marzo de 2019

Karlheinz
viernes, 8 de marzo de 2019

Leider sprachen die Mitarbeiter nur spanisch, so dass es etwas Verständigungsschwierigkeiten gab. Alle waren aber sehr freundlich. Wir waren sehr zufrieden
ettore
martes, 12 de febrero de 2019

DENIS
lunes, 4 de febrero de 2019

Alan
viernes, 25 de enero de 2019

Having used this service before I was pleased to use it again. However, when collecting the car for the return home to Alicante, the low petrol light was on with a noted 60 KM range. Although I can not prove it, I believe I had left the car with more fuel than this. My suspicions were somewhat confirmed after the return trip to home and finding sufficient fuel left for a noted further 210 KM range. I know the car has to taken away to be parked but 150 KM round trip does appear to be excessive. I am not sure I will use this service next time we cruise from Barcelona.
Elena Carmen
viernes, 4 de enero de 2019

Ian
viernes, 28 de diciembre de 2018

Just great when you start and finish your holiday
Clive
viernes, 21 de diciembre de 2018

Anthony
miércoles, 12 de diciembre de 2018

Had difficulty talking to the driver on his mobile(partly due to my spanish). It would have been easier to say that the pick up and delivery would take place at the "coffee shop" as I had no idea where to look to start off. Could this info not be put on the confirmation when booking. Also as I had said delivery was required at 9:30am I expected the car to be there then and didn't realise I had to telephone when I was off the ship . That meant I had to wait for 30 mins for the car to come. However otherwise it worked out OK.
Maurice
viernes, 30 de noviembre de 2018

Clive
martes, 27 de noviembre de 2018

I will never use this service again. The guy refused to meet us at the correct terminal, expecting us to walk 2 km from terminal B to E. On our return we sent a message that we expected to be clear of the boat before 10 am and at 9 said we would be 30 mins as requested. My wife was suffering with flu and was very ill and cold. It was raining and cold . We could not stay inside the terminal for fear of missing your driver and waited outside for an hour. You driver arrived after several calls, one hour later at 10:30. Once again he expected us to get to terminal B but we insisted that we could not walk that distance, especially in the rain. Never again.
Joaquin
martes, 27 de noviembre de 2018

Jacqueline
sábado, 24 de noviembre de 2018

All went perfectly with drop off and pick up but Kms had increased significantly and passenger seat had been completely repositioned, lowered, reclined and pushed back so that I fell into it as I sat down. Makes me wonder what it was used for.
Estamos buscando las mejores ofertas
Será sólo un momento
.
.
.