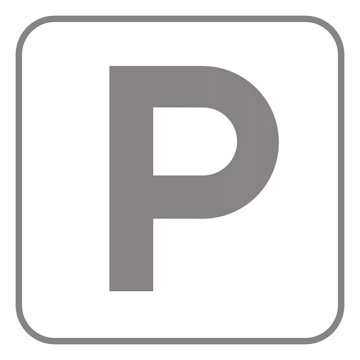 KOSTENLOSER SHUTTLE. Parkplätze im Freien rund um die Uhr geöffnet.
SO FUNKTIONIERT'S?
Am Tag Ihrer Anreise begeben Sie sich bitte mit Ihrer Buchungsbestätigung zum Eingang des Parkplatzes. Nachdem ein Übergabeprotokoll ausgefüllt wurde, wird Ihr Gepäck verladen und Sie werden umgehend mit dem Shuttlebus zu Ihrem Abflugterminal gebracht.
Bei Ihrer Rückkehr rufen Sie bitte den Parkplatz an, sobald Sie Ihr Gepäck vollständig erhalten haben.Der Shuttlebus holt Sie dann am Terminalausgang ab und wird Sie zurück zu Ihrem Fahrzeug bringen.
Vor Ort wird ein Aufpreis von 5,00 € verlangt (Zugangsgebühr zum Flughafen).
Anfahrtsbeschreibung
Sobald Sie Ihre Buchung abgeschlossen haben, erhalten Sie eine Buchungsbestätigung mit der Adresse und Telefonnummer des Parkplatzes, sowie weitere relevante Informationen. Den Standort des Parkplatzes entnehmen Sie bitte der Karte auf der Webseite.
Shuttle service is free from and to the airport. 4 people per car reserved. For each additional person per car, a single supplement of € 8.00 is required.'p>
We kindly ask you to inform us as soon as possible so that we can plan accordingly.