Parking10 Meet and Greet Barcelona Port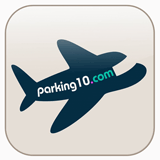 Secure car park, open 24h with Meet & Greet Service to Barcelona Port.
How to use the service:
Meet & Greet service Call a member of staff 20 minutes before your arrival and drive directly to the port. A driver bearing the car park logo will be waiting for you to drive your car to the car park. On your return, please call car park staff and they will drive your vehicle to the port. TIMETABLE: Pick up: de 9:00 a 14:00 Drop off: de 7:00 a 13:00. Out of this timetable please call.
The parking is undercovered and modern and is located 3.5km away from the Port of Barcelona.
Indicacions de ruta
Una vegada es confirmi la seva reserva, rebrà un bo de confirmació amb l'adreça, el número de telèfon del pàrquing i qualsevol informació rellevant. Per veure la ubicació de l'aparcament, per favor vegi el mapa a la pàgina web.
Característiques
Vigilància CCTV
Cobert
Obert 24 Hores
Asfaltat
Malla metàl·lica perimetral
Xofers assegurats
Servei de Xofer
Personal uniformat
Opiniones de los usuarios
Michael
divendres, 20 de desembre de 2019

muy satisfecho con el servicio, pero un poco caro, 99 euros por la semana
Veerle
diumenge, 3 de novembre de 2019

Juan Enrique
dijous, 31 d'octubre de 2019

El único problema fue los piquetes que cortaron carreteras y nos hizo perder tiempo.por o demasiado estuvieron excrlentes
hector
dimarts, 1 d'octubre de 2019

Mauricio
diumenge, 4 d'agost de 2019

Un descubrimiento 100% recomendable.
LUIS FELIPE
dilluns, 8 de juliol de 2019

gary
dilluns, 1 de juliol de 2019

Francisco jose
dimarts, 4 de juny de 2019

Totalmente recomendable,todo fue perfecto
Manuel
dimarts, 4 de juny de 2019

El problema q veo es q no especifican q no recogen el coche en cualquier terminal solo el la terminal B
Antonio
dimarts, 28 de maig de 2019

muy buen servicio,volvere a utilizarlo.
JOSE MARIA
dimarts, 7 de maig de 2019

Ana Isabel
dimarts, 7 de maig de 2019

Es muy cómodo y recomendable.
Raul Angel
dimarts, 7 de maig de 2019

Todo correcto y puntuales.
Jordi
dissabte, 4 de maig de 2019

Victor
divendres, 5 d'abril de 2019

Todo excelente, cómo siempre
Bohdan
divendres, 29 de març de 2019

Would have helped if your staff could speak English as surely most people leaving their cars at Barcelona Cruise Terminal do not speak Spanish? Other than that issue, service very good.
Sanaa
dilluns, 25 de març de 2019

Karlheinz
divendres, 8 de març de 2019

Leider sprachen die Mitarbeiter nur spanisch, so dass es etwas Verständigungsschwierigkeiten gab. Alle waren aber sehr freundlich. Wir waren sehr zufrieden
ettore
dimarts, 12 de febrer de 2019

DENIS
dilluns, 4 de febrer de 2019

Estem trobant les millors ofertes
Serem un moment
.
.
.