Pàrquing SABA Estació Tren Sevilla Santa Justa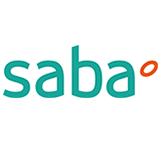 Official Car Park Train Station Sevilla Santa Justa. Open 24 hours.
If you have to go to Seville Santa Justa train station and want to optimize your time to the maximum, we recommend you to use our parking located on Kansas City Avenue. You can use our parking 1 and 3 whenever you need it and for as long as you want. We remind you that it is located next to the main communication channels and open 24 hours a day, so you will have total freedom of movement. The facilities, equipped with multiple amenities, will make you feel as comfortable as possible. In addition, our team of professionals will be at your disposal for everything you need.
Indicacions de ruta
Una vegada es confirmi la seva reserva, rebrà un bo de confirmació amb l'adreça, el número de telèfon del pàrquing i qualsevol informació rellevant. Per veure la ubicació de l'aparcament, per favor vegi el mapa a la pàgina web.
Característiques
Obert 24 Hores
Barrera d'entrada
Vigilància CCTV
Asfaltat
Aparcament assegurat
Es pot portar les claus del vehicle
Mesures Anti-Covid
Opiniones de los usuarios
Rated 2,5 based on 8 comentaris
Daniel
dimarts, 16 de maig de 2023

Maria
dimarts, 2 de maig de 2023

Matthew
dilluns, 10 d'abril de 2023

Left the car over Easter at the station. Booked on the internet in advance. Price was reasonable and process easy. Find car park by the Kansas City side of the station, last turn on the right before the roundabout or take a right at the final roundabout. Park the car and then go across to the hut opposite the main entrance to the station to get your ticket validated. Really easy and fast, we were off the train and in the car on our way in about 10 minutes. Plenty of space to park too.
diego j.
dimarts, 20 de setembre de 2022

No pude usarlo porque no lo encontré.Me pueden devolver el dinero?. Gracias
Alexandra
dissabte, 30 de juliol de 2022

Martín
dimarts, 2 de novembre de 2021

Ausencia de personal para información. No entiendo la pregunta de fue inmediato el servicio de recogida y entrega del vehiculo. Ni yo entregue el vehiculo y nadie me lo entregó.
mark
dimarts, 4 de juny de 2019

Was told the voucher was not valid and then held to ransom to pay again. Still waiting for an explanation and refund from Park Via. Very very poor customer service
Reinaldo
dimarts, 16 d'abril de 2019

Estem trobant les millors ofertes
Serem un moment
.
.
.