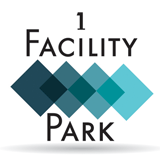 1 FacilityPark the ideal parking for your holiday or business trip 10 minutes from the airport.
We welcome you in a site fully equipped for your car safety. Our infrastructure is equipped with CCTV and is fully fenced.
Our parking ensures you a parking space, which allows you to keep your keys and pick up your vehicle when you return without any unpleasant surprises.
At 1 FacilityPark, transfer to the airport is carried out by a team of seasoned professionals, motivated, welcoming you with a smile.
We have new vehicles with 8 places to ensure a transfer safely and in great comfort!
Our car park is only 10 minutes from the airport.
Indicacions de ruta
Una vegada es confirmi la seva reserva, rebrà un bo de confirmació amb l'adreça, el número de telèfon del pàrquing i qualsevol informació rellevant. Per veure la ubicació de l'aparcament, per favor vegi el mapa a la pàgina web.