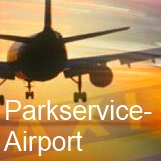 Parkservice Airport offers you low-cost and easy airport parking just 1.6km from Memmingen Airport. Free transfers to and from the airport are included. CCTV operated for secure parking.
On the day of your departure:

Please drive directly to the parking lot. You should arrive at the car park about 1-2 hours before your flight. There you are greeted by one of the friendly and professional staff.
Please check in at the office first before looking for a parking space. The cars are parked by the employees. The car keys remain in the vault at the parking lot during your vacation. If this is not desired, this must be announced in advance by e-mail. After the formalities have been completed, the shuttle bus will drop you off at a meeting point which is about 250 m from the terminal. Of course, the staff will help you to load the luggage.
On your return:

Please call the car park as soon as you have received your luggage. An employee will then pick you up at the agreed meeting point, which is located approximately 250 meters from the terminal.
Navodila
Ob potrditvi svoje rezervacije, boste prejeli potrdilo, ki bo vsebovalo naslov in telefonsko številko parkirišča, skupaj z vsemi ustreznimi navodili in smernicami. Če si želite ogledati lokacijo parkirišča, si oglejte zemljevid na spletni strani.