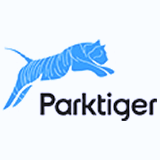 The car park is open 24/7.
Parktiger offers cheap parking offer at Vienna International Airport with a daily flat rate of only 4.99€.
The car park is open 24/7 and offers a direct train connection to the Vienna Airport Terminal (6 minutes transfer time).

They do not offer a shuttle service, as you can reach the airport in just 6 minutes by commuter train or alternatively in 8 minutes by taxi transfer.

Transfer by train: park your car and follow the signs to the train station (about 5 minutes walking time). You can buy the ticket directly at the station and pay cash or with a bank- or credit card. The train goes at least every 30 minutes from 04:36 AM to 00:06 AM.

Transfer by taxi: A telephone number to a partner taxi service of the car park will be provided in the booking confirmation. The driver will wait for you in the car park. You can pay in the taxi in cash or with a bank- or credit card. You will get a fixed rate. When you come back the driver will wait for you in the arrivals hall at the airport with a sign with your name on it and bring you back to the car park.
Indicații
Veti primi o confirmare a rezervarii ce contine adresa si numarul de telefon al parcarii, impreuna cu informatii relevante si directii catre parcul auto, odata ce rezervarea dumneavoastra a fost confirmata. Pentru a vedea unde este situata parcarea, va rugam sa accesati harta disponibila pe site.