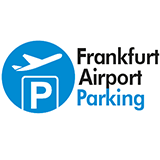 Safe parking with Frankfurt Airport Parking Meet & Greet Underground.
Drive comfortably to the airport and have your vehicle picked up by the provider and brought safely to the underground car park.
There is no public parking in the underground car park, as is known from town centres. The parking spaces are exclusively for customers; Vacationers, business travellers and corporate clients. In addition, the following additional services are offered to customers: tank service, purchasing services, car care programs (express clean, exterior and interior cleaning, car preparation and garage service, TÜV / AU.

In addition, the underground car park is illuminated and monitored 24 hours a day. Regular inspection by the staff completes this safety package.

safety
The underground car park is not only closed by rolling grills at the entrance and exit, there is a second rolling grill in the underground car park, which secures the parked vehicles twice (box in the box principle).
No parking barrier, access only with a key.
Note
Please note this when specifying your arrival time, as otherwise no punctual collection can be guaranteed.

Car size
Max. Height: 1.90 m; Max. Width: 2.00 m; Max. Length: 5.00 m
Dojazd
Adres, telefon parkingu oraz potrzebne wskazówki wraz z opisem dojazdu otrzymają Państwo w potwierdzeniu po dokonaniu rezerwacji. Lokalizacja widoczna jest na mapie umieszczonej na stronie.