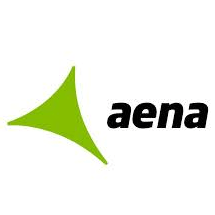 AENA OFFICIAL CAR PARK OF JEREZ AIRPORT. Leave your vehicle in a secure car park and forget your worries while you travel. The Car Park is part of the official airport parking complex.
On entering the car park:
Take a ticket as you enter the car park.
IMPORTANT: Please wait in front of the barrier until the Automatic Number Plate Recognition recognises your vehicle and a ticket will be issued automatically. YOU MUST NOT PRESS THE BUTTON. If you press the button, the ATM will charge you the normal price and not the reservation price.
Proceed into the car park and park your car in any available parking space.
On your return:
When you return to the car park, please go to the ATM to make the payment. If you have any problems, please use the Customer Service integrated in the ATM. Amount calculated based on the stay booked. If the actual stay of the vehicle is different, this amount may vary. The 5 digit alphanumeric code in the top right corner of your voucher may be required by AENA staff in order to manage the arrivals and departures to and from the car park.
Routebeschrijving
Na bevestiging van uw reservering, ontvangt u een boekingvoucher met daarin het adres en telefoonnummer van de parkeerplaats, samen met alle relevante informatie en instructies. Om de locatie van het parkeerterrein te weten, gelieve de map op de website te bekijken.