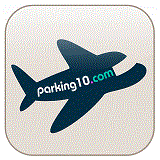 Cheap and cheerful, Parking10 Alicante offer practical and convenient car parking and are specialists in rapid vehicle pick-up/drop-off for the terminal at Alicante Airport. The car park offers both covered and uncovered parking spaces and your vehicle's safety is assured, thanks to their 24 hour security system.
Enjoy the most convenient and practical car parking service on offer within the airport grounds.
All you have to do is make your way to the terminal at Alicante Airport. A 24/7 Meet and Greet service will be provided by a clearly identifiable driver who will take charge of your vehicle and transfer it to a car park enhanced by an integral security system in operation 24 hours a day, 365 days of the year.
HOW TO BOOK ONLINE:
Obtain a quote anytime, by using the search engine to check availability.
Complete the online booking form.
You will receive an immediate confirmation by SMS text to your mobile phone and by email, including the contact telephone number for the car park drivers, and detailed instructions regarding the drop-off and pick-up of your vehicle.
ON YOUR DEPARTURE:
Call the driver 15-20 minutes before you expect to arrive at the airport. Make your way towards the DEPARTURE Terminal at Alicante Airport and a chauffeur, easily identifiable by his blue waistcoat with the Parking 10 company logo, will then take charge of your vehicle.
Terminal T1: the drop off will be at "ARRIVALS".

To guarantee the condition of your vehicle, checks will be carried out both inside and out. You are advised to allow plenty of time and not arrive at the last minute, as these checks may take several minutes to complete.
Once the checks have been done, the driver will give you a signed copy of the inspection and your vehicle will remain under surveillance in a protected compound with 24 hour security systems in place.
In the event of an incident arising either during transit or in situ in the car park, the vehicle is protected by civil liability insurance for quick and comprehensive cover.
ON YOUR RETURN:
Once off the plane, call the driver to let him know you have landed and he will bring your vehicle to the airport terminal.
Terminal T1: the pick up will be at "DEPARTURES", opposite the main entrance.

Finally, you can ask the chauffeur to inspect the condition of the vehicle with you before leaving.
Please Note:
Remember that you must leave your car keys with the chauffeur so that he can transfer the vehicle to the car park.
Additional Services:
The car park also offers mechanic services as well as paintwork and bodywork repairs. Ask the chauffeur for further information regarding these services when you hand over your car.
Veibeskrivelser
Du vil motta en bestillingskupong med parkeringsplassens adresse og telefonnummer, sammen med alle relevante instruksjoner og veibeskrivelser ved bekreftelse av reservasjonen. Vennligst se på kartet på nettsiden, for å se hvor parkeringsplassen ligger.