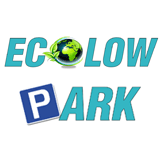 A secure, indoor car park, open 24/7 with free shuttle bus.
HOW DOES THE SERVICE WORK?
Upon arrival please drive directly to the address provided on your booking voucher and present this document to a member of staff. A car check will be done and you will be free to take the shuttle bus to the station.
On the day of your return please contact the number provided on your voucher when you wish to retrieve your vehicle. A shuttle bus will be sent as soon as possible and will take you back to the car park. A final vehicle revision will be made and you will be free to start your journey back home.
Additional information:
Please note that you must leave your keys with the car park staff during your trip. Your keys will be kept as safe as your car during your absence.
Indicazioni
A prenotazione avvenuta riceverà una conferma via email con tutte le informazioni necessarie, tra cui l'indirizzo del parcheggio, il recapito telefonico e le indicazioni stradali per raggiungerlo. Per visualizzare la posizione del parcheggio, si prega di guardare la mappa presente sul sito web.