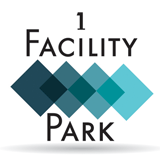 1 FacilityPark the ideal parking for your holiday or business trip 10 minutes from the airport.
We welcome you in a site fully equipped for your car safety. Our infrastructure is equipped with CCTV and is fully fenced.
Our parking ensures you a parking space, which allows you to keep your keys and pick up your vehicle when you return without any unpleasant surprises.
At 1 FacilityPark, transfer to the airport is carried out by a team of seasoned professionals, motivated, welcoming you with a smile.
We have new vehicles with 8 places to ensure a transfer safely and in great comfort!
Our car park is only 10 minutes from the airport.
Indicazioni
A prenotazione avvenuta riceverà una conferma via email con tutte le informazioni necessarie, tra cui l'indirizzo del parcheggio, il recapito telefonico e le indicazioni stradali per raggiungerlo. Per visualizzare la posizione del parcheggio, si prega di guardare la mappa presente sul sito web.