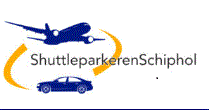 Paved and secured car park, open 365 days and 24H per day. With heated waiting room with coffee and tea; just 7 minutes from Schiphol.
At ShuttleParkerenSchiphol We make sure your journey starts the best way possible
Upon Arrival: With the guidance of our team, park your car yourself and take your car keys with you when you travel. Our shuttle bus is ready for you and takes you to the departure hall at Schiphol Airport, when you return you will be picked up again by us. Our car park is paved, fenced, fully secured by camera surveillance and has a 24/7 manned office.Shuttle Parking Schiphol has an official license and all staff are insured during the performance of their work. We have a heated waiting room, equipped with coffee and tea, here you can take a seat.
On Your Return: Please get in touch with a member of our staff about 25 minutes before you want to be picked up. Our driver will pick you up with the Shuttlebus and then bring you back to the parking lot. The shuttle service is Free to and from the departure hall for max. 4 persons per reserved car. For each additional person per car there is a one-off surcharge of € 5
We kindly request you to inform us as soon as possible. This in connection with the planning of the Shuttlebus.
Directions routières
Vous recevrez un bon de réservation avec l'adresse et le numéro de téléphone du parking ainsi que toutes les instructions et indications routières utiles, après confirmation de votre réservation. Pour afficher l'emplacement du parking, merci de regarder la carte sur le site.