Meet and Greet Supreme Park and Fly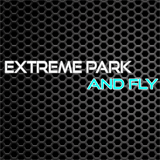 Secure car park with Meet and Greet Service. The price includes a free car wash and vacuum.
How to use the service:
Meet & Greet service Please call the car park 20 minutes prior to your arrival at the airport and drive directly to the departure terminal. A member of staff will be meet you there and drive your car to the car park. On your return, please call the car park once your flight has landed and they will drive your vehicle back to the terminal.
Directions
You will receive a booking voucher containing the car park's address and telephone number, along with any relevant instructions and directions, upon confirming your reservation. To view the location of the car park, please see the map on the website.
Features
CCTV
Secure
Free Hand Car Wash
Valet
Night Patrol
Open Air
Perimeter Fence
Transfers
n/a
Customer Reviews
maria-jose
Monday, 01 July 2019

Racheal
Thursday, 20 June 2019

It was a very pleasant experience. Definitely will be using you guys again. Thank you
Madeleine
Thursday, 20 June 2019

Reliable and excellent service
Richard
Tuesday, 11 June 2019

One can only be pleased when all goes according to plan despite the fact that my return flight was delayed by 20mins.
Hannah
Monday, 10 June 2019

George
Tuesday, 04 June 2019

Sinovuyo
Monday, 03 June 2019

Charles
Monday, 03 June 2019

Mamohau
Monday, 27 May 2019

Desmond
Thursday, 23 May 2019

Bekezela Francis
Wednesday, 22 May 2019

cassim
Thursday, 16 May 2019

i had to wait for over 15 minutes to retreive car.
Hannah
Monday, 13 May 2019

Clinton
Tuesday, 23 April 2019

I would want to pay in full and not hand over cash with the car.
Janet
Friday, 12 April 2019

Clinton
Saturday, 06 April 2019

Ryszard
Friday, 29 March 2019

Erica
Monday, 18 March 2019

Desmond
Wednesday, 06 March 2019

Floyd
Sunday, 03 March 2019

1. I was not happy about I was given a price of R 30 to pay via email and when the car was taken in the morning, but later was charged R 50 without being notified at any stage.. 2. The driver smoked in the car and being a non smoker this was extremely uncomfortable for my daughter and I. My vehicle was used for 23 kn from the time it was dropped off, yet your premises are 3.9 in x 2 away.
We're finding you the best deals
We'll be just a moment
.
.
.