Aparcamiento APK2 Estación Sorolla Valencia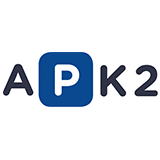 Joaquin Sorolla Station is the official home of the AVE, or Alta Velocidad - the High Speed Railway serving Valencia. Enclosed, underground parking with 24 hour surveillance just 3 MINUTES FROM THE STATION.
RATES AND RESERVATIONS

Get a free quote using the booking engine (blue window), by entering the dates and times that you require parking, and click 'Check Availability'
If you are happy with the price quoted and wish to proceed click 'Book' and complete the booking form
Once the booking is completed, a confirmation email will be sent to your email address, together with a confirmation SMS text to your mobile phone
Print your confirmation email and take it with you when you go to the car park (the address and phone number of the car park will be sent in the email along with your booking reservation number).
Show a copy of the email confirming your reservation to the parking attendant (email)
Directions
You will receive a booking voucher containing the car park's address and telephone number, along with any relevant instructions and directions, upon confirming your reservation.
To view the location of the car park, please see the map on the website.
Important
Please note that you must show the email confirming your booking to the staff on arrival at the car park.

Features
Barrier Entry

Night Patrol

Disabled Parking

Well Lit

No Pre-Payment

CCTV

Undercover

24 Hour
Customer Reviews
Federico Carlos
Thursday, January 16, 2020

Había hecho una reserva previa y pagado. Al llegar no pude leer el código, tuve que tomar ticket, al volver busqué a alguien y no lo encontré. Al final pague doble !!
jose
Wednesday, September 11, 2019

no habia personal del parking, ni en la entraga ni retirada, aun sigo esperando la factura
John
Saturday, March 30, 2019

Jose
Saturday, February 23, 2019

Paula
Thursday, February 7, 2019

Fácil acceso y salida tanto con el coche como andando. El personal que me atendió para compulsar el pago con el billete fue excelente: tanto el que se encontraba allí cuando aparqué como el que me atendió a las 21:30 a través del cajero. Las plazas de parking son muy cómodas.
CARLOS
Monday, December 31, 2018

Suzanne
Sunday, December 16, 2018

The service was not at all what we expected. We had to pay all together because the exit procedure did not work at all and the staff was unable/unwilling to help us. Therefore, I would like to be reimbursed, because now we had to pay the regular fee as well as the fee we already paid by park cloud. Look forward to hearing from you.
Casandra
Sunday, December 9, 2018

Todo fue de maravilla, muy contenta con la experiencia!
JOSE LUIS
Sunday, November 18, 2018

PIERRE
Sunday, November 18, 2018

Peter
Thursday, November 15, 2018

Julia
Saturday, November 10, 2018

María Teresa
Tuesday, November 6, 2018

Miguel
Monday, November 5, 2018

Dom
Wednesday, October 31, 2018

exit machine did not recognise ticket provided - needed to find staff to enable exit
jorge
Saturday, October 27, 2018

Marina
Friday, October 26, 2018

No había nadie cuando fui a retirar el coche, tuve que llamar por 2 veces ya que no podía salir, me salía que lo tenía pendiente de cobro y ya lo había pagado por adelantado
Jorge
Friday, October 26, 2018

La salida a partir de las 20h un tanto complicada, porque no había nadie y pasó un tiempo hasta averiguar que podía hacer para salir del parking
Josep
Sunday, October 21, 2018

Antonio
Wednesday, October 10, 2018

En principio la entrada al parking está mal señalizada para encontrarla y ponía que estaba a tres minutos de la estación de Joaquín Sorolla y no es verdad está a más de diez minutos y cargados con maletas por lo cual perdimos el Ave y nos tocó volver a sacar billetes para el siguiente tren,teniendo que hacer un desembolso mayor de el que esperábamos. Por lo cual en el próximo viaje no lo utilizaré.