SuperGarage Naples Central
All our car parks have anti-covid measures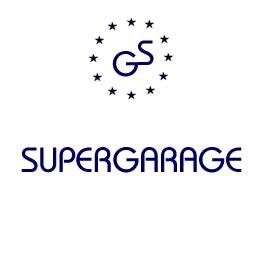 SuperGarage is a multi-storey car park located in the centre of Naples. It has ample space and offers free shuttle bus transfers to the station along with the handy meet and greet service.
It is open 24 hours and has great prices!
Supergarage has many decades of experience in car parking services. Its staff are highly experienced, very efficient and always available to see to customers' needs.
What makes this car park convenient is the fact that it is always accessible; it is open 24 hours per day, every day of the week. Secondly, the shuttle bus transfer to the station is free. This avoids the hassle of having to enter areas restricted for traffic.
Supergarage also offers the handy meet and greet service at a small extra cost. You can drive directly to the station and drop off your vehicle to the driver: a perfect service if you need to take a train! Please bear in mind that the meet and service needs to be booked al least 48 hours in advance.

The car park is also happy to assist with parking and transfer arrangements for disabled passengers. Please indicate your needs under "Special Requests" on the booking form so that car park staff can make arrangements.
Book online to reserve you parking space at Naples Station!
Directions
You will receive a booking voucher containing the car park's address and telephone number, along with any relevant instructions and directions, upon confirming your reservation.
To view the location of the car park, please see the map on the website.
Important
If you need to reserve a disabled parking space please indicate this under "Special Requests" on the booking form.
Features
CCTV

Undercover

Free Transfers

24 Hour

Shuttle bus

Disabled Parking

Secure

Meet and Greet

Anti-Covid Measures
Customer Reviews
LUCA
Monday, December 11, 2017

ANTONIO
Monday, July 31, 2017

GIOVANNA
Tuesday, November 1, 2016

Sergej
Thursday, July 2, 2015

Valerio
Monday, September 9, 2013

FRANCESCA
Thursday, August 29, 2013

Ottimo servizio e personale disponibilissimo!
Marco
Wednesday, May 22, 2013

Ottimo servizio, complimenti!
teresa
Friday, April 19, 2013

semplicemente perfetti, cordialità simpatia e precisione sono di casa in questo garage!!!!!10+++++
Angela
Monday, March 18, 2013

Cortesia, disponibilità ed efficienza hanno garantito un servizio di qualità
Gianpaolo
Friday, March 15, 2013

Veramente molto gentili ed ospitali. Puntuali e molto professionali. Lo consiglio a tutti...è da provare.
Ferdinando Maria
Thursday, January 10, 2013

Eccellente servizio. Il personale del Garage sono di una gentilezza, educazione, professionalità e disponibilità unica. Un servizio impeccabile, ci hanno accompagnati alla stazione e son venuti a riprenderci senza farci aspettare un secondo. Da ripetere e da consigliare a tutti.
Clemente
Monday, December 3, 2012

Non immaginavo potesse esistere un posto come questo a Napoli. Gli operatori di una gentilezza e disponibilità uniche. Un servizio impeccabile, ci hanno accompagnati alla stazione e son venuti a riprenderci senza farci aspettare un secondo. L'ingresso del garage sembra una hall d'albergo dove anche il pavimento è pulitissimo. Lo consiglio a tutti. Penso che da oggi ogni qualvolta dovrò recarmi a Napoli con l'auto, parcheggerò al Supergarage. Grazie ancora.
WOW..siamo contenti si sia trovato bene. Le auguriamo un buon anno e alla prossima!
vanessa jeanne
Wednesday, November 21, 2012

Efficienti, gentili e puntuali! Un servizio di qualità in una città dove molte cose funzionano male..... Ho usufruito già due volte dei vostri servizi e lo faro' ancora. Consigliato a tutti!!!
Grazie Vanessa, speriamo di rivederLa presto!
Massimo
Tuesday, November 20, 2012

Il personale del garage è stato molto cortese e professionale.Lo consiglierò agli amici
costantino
Saturday, November 17, 2012

grazie sono rimasto soddisfatto in modo eccellente per il servizio svolto dalla vostra organizzazione. Buon lavoro e alla prossima prenotazione
domenico
Friday, October 12, 2012

ottimo servizio ad un giusto prezzo
ANTONIO
Thursday, May 3, 2012

PERSONALE CORTESE,GENTILE E PUNTUALE.SERVIZIO DA CONSIGLIARE ANCHE AD ALTRI.
Ci fa molto piacere!! L'aspettiamo alla prossima partenza.
antonio
Friday, December 9, 2011

servizio eccellente cortesia senza paragoni buon natale
Gentile cliente, siamo contenti che sia rimasto soddisfatto del nostro servizio. La aspettiamo alla sua prossima sosta. Buone feste e distinti saluti.
Onofrio
Monday, November 28, 2011

Vincenzo
Wednesday, November 9, 2011

Davvero un servizio eccellente... Sono rimasto molto soddisfatto; erano più preoccupati loro di venirmi a prendere che io di tornare... Insomma lo consiglio... lasciate le chiavi alla reception e andate via tranquilli...