Car Park Travel - Premium Valet Lyon St Exupery TGV
All our car parks have anti-covid measures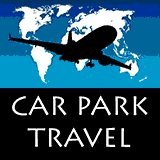 CAR PARK TRAVEL is the closest car park from Lyon St Exupéry train station, with access every 2 minutes thanks to the shuttle service or the meet greet service; both are available 24/7. The car park uses 4 shuttles in rotation, which provides a transfer every 2 minutes!
Open 24 hours a day, 7 days per week, CAR PARK TRAVEL offers both indoor and outdoor parking. CAR PARK TRAVEL will drive you directly to the train station in a company vehicle as soon as you arrive at the car park.
A meet and greet service is also available, whereby you are met at the station itself by the car park staff who will take charge of your vehicle and park it in a secure location; and on your return, the staff will bring your vehicle back to the station to an agreed handover point.
Car Park Travel: the car park with 4 shuttles in rotation that provide a transfer every 2 minutes!
FEATURES OF THE CAR PARK:
Completely secure, the car park offers both outdoor and indoor parking
Shuttle service to and from the train station
Toilets
Renewal of car registration document (approved garage)
Meet and Greet service: In this case, you will be met at the train station itself by an employee from the car park who will take charge of your car and park it in a secure place. On your return, the staff will bring your car back to you at a previously agreed rendezvous point.
Leave your keys in complete security with the car park staff and travel with peace of mind!
CAR PARK TRAVEL.
Directions
You will receive a booking voucher containing the car park's address and telephone number, along with any relevant instructions and directions, upon confirming your reservation.
To view the location of the car park, please see the map on the website.
Features
Secure

Meet and Greet

Toilet

Transfer Service

Barrier Entry

Free Transfers

Indoor Storage

Well Lit

Waiting Room

Valeting Available

Night Patrol

CCTV

24 Hour

Anti-Covid Measures
Customer Reviews
roseline
Monday, March 9, 2020

patrick
Saturday, February 29, 2020

Excellent service et pratique
Dominique
Wednesday, February 5, 2020

Christine
Monday, January 13, 2020

Rémy
Thursday, November 28, 2019

Merci beaucoup de cette expérience réussie, J'ai eu l'occasion par le passé de benchmarker le marché sur des periodes plus longues (de 7 à 10jours) et vous n'étiez pas parmi les plus compétitifs (à l'époque en tous cas), mais sur la courte durée clairement, je reviendrais car pour quelques euros de plus, c'était sincèrement nickel ! A quand une carte de fidèlité qui permettrait de profiter de tarif préférentielle sur de la longue durée, même une fois par an ? (5 courtes durée <48h, ouvrirait 1 droit à réduction (-25% ?) sur un séjour de 7 à 14jours ?... une idée comme ça, cordialement,
EDMOND
Monday, November 25, 2019

patrick
Monday, November 25, 2019

Gilles
Sunday, November 10, 2019

Comme d'hab c'est NICKEL. ...
Erick
Monday, October 21, 2019

Service déjà éprouvé et toujours aussi largement ... approuvé ! Par conséquent, pas du tout envie d'aller consulter la concurrence !
Francette
Sunday, October 20, 2019

nicolas
Monday, October 7, 2019

alain
Saturday, October 5, 2019

Bernonville
Sunday, September 29, 2019

C'est excellent rapport qualité/prix
CEDRIC
Tuesday, September 10, 2019

Merci de prevoir une meilleure organisation concernant le siège enfant. En effet, nous avions spécifié au préalable la nécessité d'un siège enfant. A l'aller on nous a dit qu'il était dans un état déplorable et au retour, le chauffeur nous a demandé de l'installer nous même. Sans notice et ne connaissant pas ce siège, c'était aussi compliqué pour moi. J'ai pu remarquer des isofix sur les sièges, pour plus de rapidité à la fixation du siège, vous pourriez investir dans des sièges isofix. La sécurité de nos enfants en voiture étant une priorité, nous ferons appel à un autre service la prochaine fois.
Christine
Tuesday, September 10, 2019

Serge
Thursday, June 6, 2019

Très belle, professionnelle et sympathique prestation. RAS. On reviendra.
Christian
Tuesday, May 14, 2019

helen
Sunday, May 5, 2019

brilliant service as always, highly recommend
EDITH
Thursday, March 28, 2019

Philippe
Thursday, January 10, 2019

Je réutiliserai si l'occasion se présente.