Aparcamiento APK2 Puerto Valencia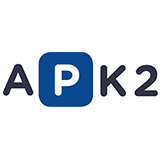 Parking Lubasa is a better and cheaper alternative to the official car park at The Port of Valencia.
Free return shuttle service to the port from the car park (maximum 4 people) (see further information below).
IMPORTANT: long-stay car park with a minimum charge equivalent to one week's parking.

* Parking at Valencia Port (alternative long-stay car park).
* Free shuttle transport to and from the Port of Valencia.
* Covered parking, underground, with 24 hour CCTV.
RATES AND RESERVATIONS
1. - Select the dates and times you want to use this car park at Valencia Port
2. - Click 'Check Availability' and provide your details when booking
3. - A confirmation will be generated and sent within minutes to your email and your mobile phone
4. - Print this email and drive your vehicle to the car park (the car park's address and the phone number will be sent to your email along with your booking number)
5. - The parking staff will call a taxi for you to transfer you into the port (maximum 4 people). Please do not forget to keep the bill of the taxi.
6. - On your return, call the taxi driver to pick you up at the Port and take you back to the parking facilities. You should also keep the bill of this taxi.
IMPORTANT: The transfer from and to the port is the car park's courtesy and they pay for it. This requires that you pay first and get a receipt directly from the driver. The cost of the taxi will be deducted from the total amount payable at the parking. If this exceeds the cost of parking you do not pay anything, but this doesn't entitle you to demand more than the exact amount. To receive a discount for the total cost of the taxi trips, you need to keep the bills from both trips (departure and return).

PAYMENT PROCEDURE
* Show a copy of your booking voucher to the staff
* Pay directly to the staff parking in cash or by credit card (MasterCard and Visa only) on your return. The cost will have the discount for the price of the taxis.
Directions
You will receive a booking voucher containing the car park's address and telephone number, along with any relevant instructions and directions, upon confirming your reservation.
To view the location of the car park, please see the map on the website.
Important
Show a copy of the booking voucher to the staff and pay the due amount to them (only MasterCard, Visa and cash) on your return.
The transfer will take place in a taxi provided by the car park (in the instance the taxi bills exceed the cost of your reservation, the difference shall be paid by the customer).
On your return, call the taxi driver to drive you back to the facilities.
Remember to keep both receipts from the taxi (departure and return) to show them to the staff and then they will be deducted from the cost of the total reservation.

Features
Barrier Entry

Night Patrol

Free Transfers

Well Lit

Secure

Disabled Parking

Car Servicing

CCTV

Undercover

24 Hour
Customer Reviews
Jose
Friday, October 25, 2019

Todo genial ..es la segunda vez que lo utilizo y repetiré sin duda .todo perfecto
YOLANDA
Friday, October 11, 2019

Fue todo estupendo, lo recomiendo porque te trasladan al puerto y viceversa en 5 min., y nadie te manipula tu vehículo. Volveré a repetir.
Israel
Friday, September 6, 2019

Todo perfecto según se anunciaba.
DAVID
Friday, July 26, 2019

No dejas las llaves del coche que era un requisito que buscaba Todo fue muy fácil y rapido tanto a la llegada como para regresar desde el puerto en taxi, el personal del parking muy amable y servicial un 10 en todo.
Oscar
Friday, September 15, 2017

El trabajador del parking nos dio un trato exquisito ,lo recomendamos
Luis
Friday, September 15, 2017

MARIA VICTORIA
Friday, September 1, 2017

Manuel
Friday, August 11, 2017

Ha sido todo fantastico,desde el personal a las instalaciones.Lo recomiendo.
Rafael
Friday, July 28, 2017

Personal parking muy amable solo problema para la vuelta por huelga de taxis pero sin mayor consecuencia recomiendo
RAMON
Tuesday, July 25, 2017

Francisco Javier
Friday, July 7, 2017

José Javier
Sunday, June 4, 2017


Friday, May 26, 2017

Muy muy bien. Todo muy fácil, rápido y de acuerdo a lo con lo contratado. El personal encantador y el servivio de traslados (unos 20 min. al puerto) muy eficaz. 100% recomendable.
Sergio
Friday, November 4, 2016

Han realizado un servicio excelente, estamos muy contentos con el trato recibido. Gracias por todo.
jorge
Saturday, October 1, 2016

Se accede muy bien al parking, no hay que callejear. Dentro están los sitios asigados cerca de la garita y de la salida, no hay que dejar las llaves ni nada raro. En 3 minutos teniamos el taxi dentro del parking y hasta la terminal de embarque unos 10 minutos. Al volver llamas a la compañia de taxis y en 5 minutos lo tienes allí. Cuando recoges el coche haces el pago. Todo muy rápido, efectivo y con gente amable. 100% recomendable.
José
Wednesday, September 14, 2016

Servicio bastante útil, cómodo y práctico.
Christian
Friday, July 29, 2016

louis
Friday, May 29, 2015

bonne reception bonne acceuil du gardien manque un peu plus de sygnalitique a l'entrée du parking