Features
Free shuttle bus to the cruise terminal
Secure parking
Undercover parking
Friendly staff
About Ijmuiden Port parking
To organise your Ijmuiden port parking, book online now through ParkVia. Our operators offer secure parking with excellent services for affordable rates. Select one of the operators to look at their services, prices and facilities. Booking your Ijmuiden Port parking is organised within minutes.
Parking at the Felison Terminal itself is a possibility. However, parking prices are higher. Book Ijmuiden port parking with ParkVia and you will escape the busy peak parking times at the cruise terminal and are guaranteed a parking space!
Cheap and Stress-free Ijmuiden Port parking? Look no further and book online now.
Customer Reviews
Rated 4.81 based on 85 Reviews
17/08/2019

EXCELLENT PARKING JE RECOMMANDE PRATIQUE POUR LES TRANSFERTS
17/08/2019

Très satisfaits ! Service pro!!
05/06/2019

longue attente pour le retour, 45 minutes. Le véhicule qui partait lors de notre arrivée nous avais promis que 2 véhicules était en route et que nous avions 5 a attendre.
05/06/2019

Nous sommes très satisfait pour le parking et le personnel est à la hauteur et accueillant nous vous le recommandons
27/05/2019

Service impeccable. Accueil souriant et professionnel au comptoir. Amabilité, ponctualité des conducteurs de navettes à l'aller et au retour. Bravo.
13/05/2019

merci beaucoup cela a facilité notre voyage et le retour au parking a été parfait
06/05/2019

Hat alles super geklappt. Sehr zu empfehlen sollten wir wieder mal von IJmuiden fahren gerne wieder
06/05/2019

Alles perfekt, vielen Dank!
06/05/2019

Toll wäre gewesen, ein ausreichend großer Bus wäre schon früher bereit gestanden, damit man nicht 1 Std in der Kälte warten muss wenn man früher von Bord muss als erwartet. Die Koffer wurden durch den Transport im Busheckkofferraum sehr stark verschmutzt.
05/04/2017

Absolut perfekter Service ! Wir werden diesen Service auf jeden Fall wieder benutzen.100% weiter zu empfehlen.
08/03/2017

Ein wirklich guter und zuverlässiger Service. Kann ich nur weiter empfehlen.
Ijmuiden Port information
[image credit to Andre van Velsen on Flickr]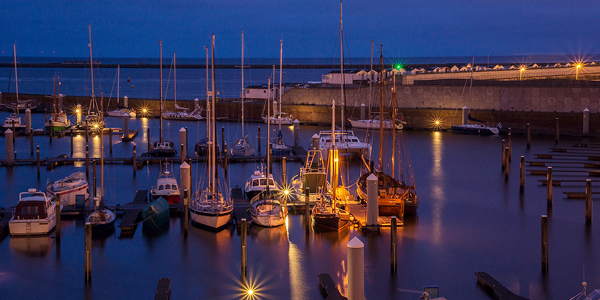 The Felison Terminal is located directly on the quay and can harbour cruise vessels up to 295 metres. The terminal has a variety of facilities, such as check-in desk, waiting room and restaurant. Please see here for Amsterdam Cruise Terminal.
The port of Ijmuiden is situated along the North Sea Canal estuary. The port has a good reputation for ferry and cruise trips and in 2011 the port accomodated more than 16.000 passengers. The new Felison Terminal is the ideal starting point for cruiseships. Different cruise companies depart from Ijmuiden for the Baltic, Norway's Fjords and North Cape, as well as the British Isles and the Atlantic West Coast
We're finding you the best deals
We'll be just a moment
.
.
.