Amsterdam Port information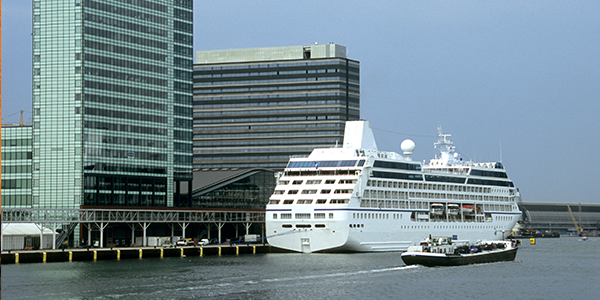 The cruise port of Amsterdam, on the bank of a bay called IJ, welcomes over 200,000 passengers every year. River cruises are just as popular as ocean cruises. At 600 m long, the 10.5 m deep quay offers sufficient space for three cruise ships. Additionally, there are berths for tourist boats and Rhine cruise ships.
Amsterdam has two cruise terminals: the Passenger Terminal Amsterdam (PTA), which is located in the city centre; and the Felison Terminal, which is located in the Port of Ijmuiden.