CPG Underground Parking Chopin Airport
All our car parks have anti-covid measures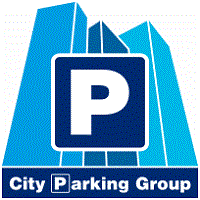 Underground car park in the office and hotel complex located only 2700 m from the Chopin Airport.
We invite you to use the underground car park located in the P4 office and hotel complex. The car park has approx. 150 parking spaces in public areas - zones A1, B1, B2 located behind the first barrier.
The car park operates based on the technology of reading boards - entry and exit are fully automated and do not require any action from the customer.
There are also electric vehicle charging stations in the car park - payment is made via the Unipark mobile application.
The operator does not offer airport transfers. In the booking confirmation, you will receive the phone number of the recommended taxi operator.
Car height restrictions: 2 meters
If for any reason you need to cancel your booking, please contact the ParkVia customer service.
Directions
You will receive a booking voucher containing the car park's address and telephone number, along with any relevant instructions and directions, upon confirming your reservation.
To view the location of the car park, please see the map on the website.
Features
CCTV

Barrier Entry

Night Patrol

Undercover

Disabled Parking

Toilet

Multi-Storey

Lift

Electric Vehicle Charging

Anti-Covid Measures
Customer Reviews
Michal
Friday, March 20, 2020

Marcin
Monday, March 16, 2020

paulina
Saturday, March 14, 2020

1.mała niedogodnosc - brak mozliwosci przedłużenia rezerwacji w czasie jej trwania (trzeba dokonywac kolejnej zamiast tego) 2.powazny porblem - wyjezdzając z parkingu wyswietlil sie komunikat, ze mam oplacic pobyt (200pln) pomimo oplaconej wczesniej rezerwacji. Dopiero telefon na infolinię i ustalenie, ze rzeczywiscie wszystkie oplaty zostaly dokonane, zostalam wypuszczona z parkingu. Bardzo niemiłe doswiadczenia 3. pytania 1 i 3 w ankiecie - nie dotyczy (nie ma mozliwosci zaznaczenia takiej odpowiedzi, trzeba udzielic odpowiedzi na kazde pytanie - bez tego ankieta nie przesyła się)
Erika
Friday, March 13, 2020

Zbigniew
Friday, March 13, 2020

Marcin
Thursday, March 12, 2020

Wszystko ok, bezproblemowy wjazd i wyjazd, dużo miejsca do parkowania. Jedynie podczas dojazdu nie od razu udało mi się znaleźć wjazdu na sam parking, a to dlatego, iż po sąsiedzku jest taki sam parking podziemny.
Monika
Wednesday, March 11, 2020

Wszystko w najlepszym porządku.
Michal
Sunday, March 8, 2020

Adam
Saturday, March 7, 2020

Damian
Friday, March 6, 2020

Polozenie geograficzne parkingu bledne o 50m.
Tomasz
Friday, March 6, 2020

Dopiero po zapłaceniu za parking okazało się, ze nie świadczy firma transferu. Na szczęście uber działa super i ogólnie wyszło bardzo fajnie.
Natalija
Monday, March 2, 2020

Bartłomiej
Sunday, March 1, 2020

JANUSZ
Sunday, March 1, 2020

Aleksandra
Saturday, February 29, 2020

Mariusz
Saturday, February 29, 2020

Daniel
Saturday, February 29, 2020

Paweł
Friday, February 28, 2020

Zgodnie z opisem, parking w podziemiach nowo postawionego budynku, wjazd i wyjazd odbywa się automatycznie. Jedyny minus to ograniczony monitoring, jedyna kamera to ta skierowana na wjazd/wyjazd, miejsca parkingowe nie są monitorowane.
Anita
Thursday, February 27, 2020

Jerzy
Sunday, February 23, 2020

było bardzo komfortowo i bez problemu