GoParking T1 Mall of Tallinn at Tallinn Airport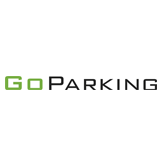 GoParking T1 Tallinn Shopping Center Next to Tallinn Airport, there is an airport car park, which is located at the T1 Tallinn Shopping Center Shopping and Entertainment Center. It is 1.5 km from the airport terminal and is easily reached by tram, which runs directly in front of the mall. Travel time is 5 minutes.
On the day of your departure, please drive to the car park at the shopping center T1 Mall of Tallinn using the information in your booking voucher.
On the day of your return, you can pick up your car according to your schedule. More detailed information in your booking voucher. When departing and arriving, all the services of the shopping center are available according to the opening times.
Additional comfort for your flight: The T1 Mall of Tallinn has an airline check-in counter where you can check-in for your flight. The counter is manned and an employee will be happy to help you within the opening hours of the shopping center.
Directions
You will receive a booking voucher containing the car park's address and telephone number, along with any relevant instructions and directions, upon confirming your reservation.
To view the location of the car park, please see the map on the website.
Features
Barrier Entry

24 Hour

Multi-Storey

Tarmaced

Secure

Night Patrol

Transfer Available
Customer Reviews
Sergey
Saturday, March 14, 2020

Было бы здорово добавить схему проезда. На google street view нет вывесок goParking и было не очень понятно куда ехать, т.к. на всех въездах висят знаки запрещающие въезд ночью. Пришлось на месте разбираться.
HARRY
Friday, March 13, 2020

Stephen
Tuesday, March 10, 2020

Deniss
Monday, February 17, 2020

Vsjo horosho, tolko ochen pilnaja mashina. cementnaja pil :)
Rando
Saturday, February 1, 2020

Mari-Liis
Thursday, January 30, 2020

Olime alguses hädas, kas oleme ikka õiges kohas. Ei saanud aru, kas kogu parkla ulatuses võime auto jätta. Abi saamiseks helistasime kodulehel olevale telefonile. Eesti keelt ei räägitud, saime inglise keelega küll hakkama, kuid abi me ikka ei saanud, vastu öeldi, et ma pole kunagi Eestis käinudki, ma ei tea, ju olete õiges kohas. Nii siis jätsime oma auto ehku peale sinna, ehk on kõik õigesti. Nädal aega hiljem õnneks oli auto alles ja kõik sujus hästi,
Igor
Saturday, January 25, 2020

Отличная парковка, близко от аэропорта, хороший торговый центр. Очень удобно организован въезд, все автоматизировано- въезжаешь, ставишь машину на любом уровне, 10 мин пешком до аэропорта, приезжаешь, забирает машину и выезжаешь. Нет никаких бумаг, чеков на въезд- полная автоматизация.
Pavel
Sunday, January 12, 2020

Karmanov
Friday, January 10, 2020

Marge
Thursday, January 2, 2020

Alexey
Tuesday, December 17, 2019

david
Thursday, December 5, 2019

Superb . A very satisfied customer from start to finish. Great value, easy transfer and a secure car park . Will be using the service again . thank you.
Jaanika
Friday, November 29, 2019

Janis
Friday, November 8, 2019

Arturs
Friday, November 8, 2019

ANNA
Wednesday, November 6, 2019

Maksims
Sunday, November 3, 2019

Leila
Thursday, October 24, 2019

Normatov
Sunday, October 20, 2019

Martin
Friday, August 9, 2019