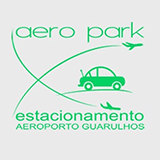 *Covered car park according to the availability and open air spaces, free 24/7 inbound and outbound Guarulhos airport transfers, free basic hand car wash.
Transfers for terminals 1, 2, 3 and 4 of Sao Paulo Guarulhos Airport. Pre-book your open air space and your car will receive a free "basic hand car wash". Passengers will be transferred as quickly as possible with a maximum waiting time of 20 mins, depending on the quantity of customers arriving at the car park.
*It's not possible to make a booking for undercover spaces. IF YOU WANT AN UNDERCOVER SPACE, WE RECOMMEND YOU CHECK THE PRICES BETWEEN UNDERCOVER AND OPEN AIR SPACES (Please contact the car park to check the price for undercover parking on the phone number provided in your booking confirmation)
On your return, call the car park when collecting your luggage and let them know that you have arrived to ensure that shuttle bus is sent on time to take you back to the car park.
Directions
You will receive a booking voucher containing the car park's address and telephone number, along with any relevant instructions and directions, upon confirming your reservation.
To view the location of the car park, please see the map on the website.
Features
Free Hand Car Wash

Free Transfers

Gated Entry

Insured Car Park

Keep your Car Keys

Night Patrol

No Pre-Payment

Secure

Well Lit

CCTV

24 Hour

Shuttle bus
Customer Reviews
ROSA M P
Monday, February 11, 2019

Paguei o valor de R$ 102,09 através do ParkVia, Não recebi nenhuma confirmação da reserva. Tive que comprovar o pagamento que foi feito através de débito automático no Banco do Brasil. Demoram alguns dias para confirmação da reserva. O recibo veio com o valor de R$ 90,00, porém o pagamento foi de R$ 102,09. No estacionamento foi informado que não tinham convenio com este site e tive que pagar uma diferença. Portanto, começar uma viagem com esse stress não achei legal. Acabei me atrasando para pegar o vôo.
STEFAN
Tuesday, January 22, 2019

ALEXANDRE
Sunday, January 6, 2019

a ViaPark me vendeu uma reserva falsa. Tive que pagar adicionais para deixar meu carro no local.
Ronny de Souza
Sunday, January 6, 2019

Fiz minha reserva no dia 28 e para estacionar no dia 29. Recebi confirmação do estacionamento somente no dia 3. Precisei colocar o veículo em um estacionamento que me confirmou de imediato. Agora estou com dificuldade no reembolso.do valor pago. Péssima experiência! Nunca mais!
Celso
Thursday, January 3, 2019

eu tive uma péssima experiência ao momento de retirar o veículo, visto a gerencia do Aeropark alegar, que não tinham mais parceria com a Via Park, e dessa forma eles não estarem recebendo os valores pagos a Via Park; ou seja, eu teria que pagar novamente o período de estacionamento, ou não poderia retirar o veículo...isso demandou um certo desgaste, até que a determinado momento fui liberado...mas sinceramente não utilizarei mais a Via Park, como meio de pagamento em nenhuma das minhas futuras reservas.
Marcelo
Saturday, November 3, 2018

Honorato
Friday, September 7, 2018

Bradley
Friday, June 29, 2018

They apparently have been trying to drop Parkcloud since March. They tried to charge us more and we had to fight to NOT pay their additional charge. Their driver to the airport was horrible. Rude and impatient with traffic. He eould not even let us use the restroom after driving 2.5 hours to get there. We will never use Aero Park again.
Ricardo
Sunday, April 22, 2018

MARCOS
Monday, January 15, 2018

Roberto
Wednesday, November 29, 2017

Deixo uma observação pela conservação da van que foi nos levar e buscar, pois o estofamento dos bancos estão em pessimas condições, chegando até a machucar minha esposa e irmã. Mas o atendimento no geral foi otimo. P.S esta pesquisa poderia ter a opição de ser em Portugues!
Vanderlei
Monday, November 6, 2017

Achamos que o condutor da VAN estava nervoso quando nos levou ao aeroporto, diferente do retorno quando estava bastante amistoso.
sergio augusto
Friday, September 22, 2017

Rui
Saturday, July 22, 2017

Fabio
Wednesday, July 19, 2017

So nao entendi porque quando solicitei o servico me informaram um valor de R$ 73,00 e quando retirei o veiculo paguei R$ 76,00.
Mario
Thursday, June 29, 2017

Meu veiculo ficou muito empoeirado devido ao piso de terra. Sugiro que seja pavimentado com asfalto ou, ao menos, com um volume maior de cascalho distribuido em todo o terreno, pois hoje é insuficiente.
adriano
Tuesday, June 27, 2017

Rodrigo Fernando
Tuesday, June 27, 2017

arlindo outtes
Monday, June 26, 2017

Pedro
Sunday, June 25, 2017